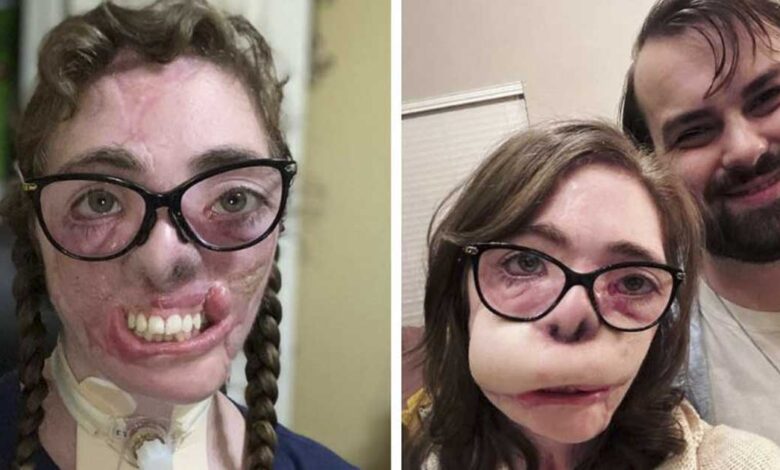 Woman who had most of her face torn off by two dogs shows off reconstructive surgery results
Any dog owner has a hard time picturing their beloved pet being anything but the loveable, goofy, snuggly pup they know. Sadly, as much as we love our four-legged family members, they are still animals who can act unpredictably. This is what happened when Jacqueline Durand approached the home of Dr. Justin Bishop and his wife, Ashley, to walk their dogs. What started as a regular dog-walking job became a nightmarish fight for her life. Several reconstructive surgeries later, this is how far she has come since the attack.
A Dog Attack That Led to Reconstructive Surgeries
In 2021, Jacqueline Durand, a University of Texas, Dallas student, was on her way to Dr. Justin and Ashley Bishop's home, who had hired her to walk their dogs. The couple owned a German Shepherd mixed breed named Lucy and a mixed bully breed named Bender. Jacqueline had met the dogs once before during a meet-and-greet before her first dog-walking assignment. Apparently, the couple had told Jacqueline that the dogs would be restrained when she arrived, but they were roaming free when she got to the house.
View this post on Instagram
Though she had previously gotten along well with both of the animals, this time was different. It was like they were two completely different animals. The dogs attacked her, dragging her into the house. They ripped off her clothes and immediately went for her face. The dogs tore off her nose, ears, lips, and cheeks.
I felt the skin hanging from my face," Durand told CBS News in her first interview since the incident. "I thought I was going to die." (1)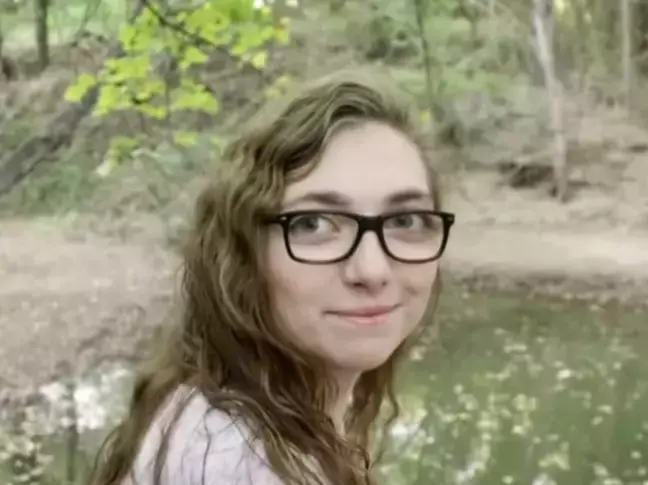 Even The Police Couldn't Get Inside
Jacqueline probably would have died that day, had it not been for the alarm that went off because the front door was left open. When the police arrived on the scene, however, it took them 37 minutes to enter the home because of the dogs. In body cam footage from the officers, you can hear an officer stating that they couldn't get inside the house because of the enraged animals. When the officers got to Jacqueline and got the dogs off of her, she had already lost 30% of her blood. (2)
Facial Reconstructive Surgery
The doctors who tended to Jacqueline had to resuscitate her several times, according to her parents. Sadly, after the whole ordeal, Jacqueline will never look the same. In March of 2022, she gathered up the courage to bravely come and tell her story. She did her first interview with CBS, wanting people to know what happened to her.
View this post on Instagram
The Lawsuit
The dogs, understandably, were put down after the incident. Jacqueline has filed a lawsuit for more than $1 million against the Bishops for negligence and for failing to control, restrain, and train their dogs. The lawsuit even includes a photo of a sign on the couple's front door that states: "Crazy dogs. Please don't knock or ring the bell. Call or Text instead.".
The couple told the police that the dogs had no history of violence. They have three young children and never have the dogs shown any signs of aggression. The lawyer, however, says that the sign on their front door indicates that while the dogs may have never acted aggressively towards people who live in their home, they clearly have before to strangers entering the house.
"We know that she was injured severely, and are devastated by what she and her family are going through. We would never knowingly put anyone in harm's way, and were shocked by what happened at our home," the couple told CBS. "Due to pending litigation we have been advised not to give any interviews, however, we want Ms. Durand and her family to know that we fervently pray for her recovery daily,"

Moving Forward
Though Jacqueline has no desire to ever work with German Shepherds or Pit Bulls again, she does want to continue working with dogs. She says she still loves dogs and is considering a career in dog training. Until then, she has many surgeries that still await her, but she is thankful to have her family and her boyfriend Nathan by her side. Nathan, who just recovered from cancer, says he is glad she survived and is here to support her. He says he plans on showing Jacqueline the same love and support that she showed him while battling cancer. While there is still an uphill battle for Jacqueline to face, her parents say that her positive and hopeful attitude can't be dimmed.