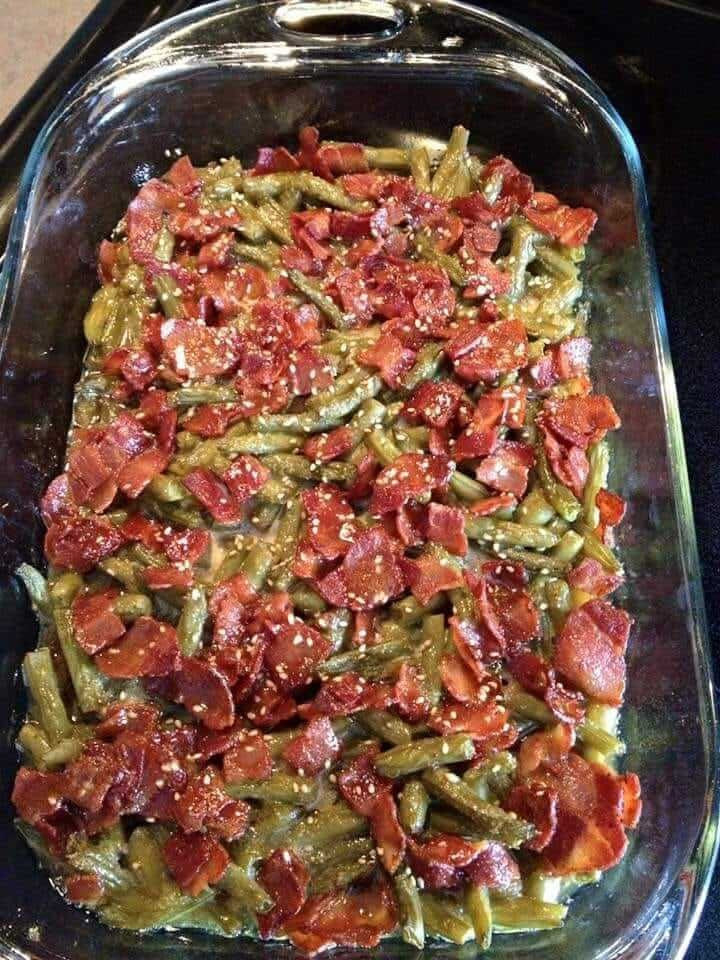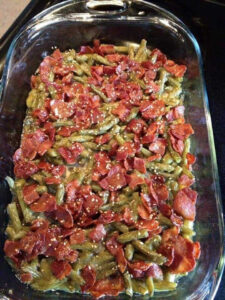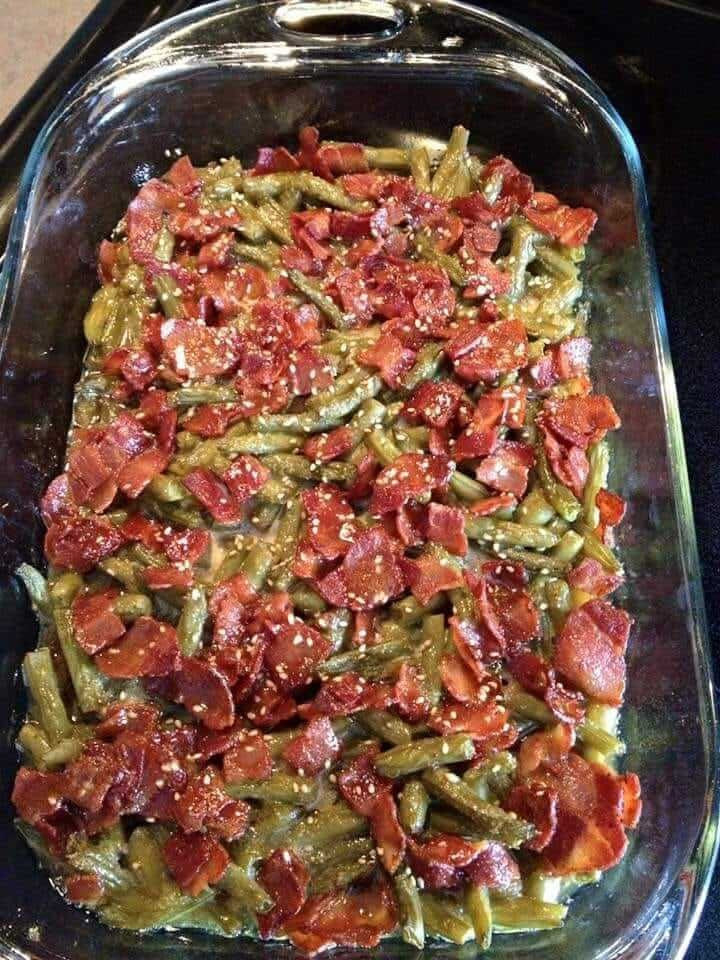 INGREDIENTS:
12 slices bacon.
1/2 cup soy sauce.
2/3 cup packed brown sugar.
4 tbsp melted butter.
2 tsp garlic powder.
6 cups fresh green beans or you can use 5 cans green beans.
INSTRUCTIONS :
STEP 1:
In a pan, pour drained green beans. Set aside.
STEP 2:
Cook bacon pieces for 5 minutes using a large skillet. Remove from skillet, drain on paper towel and chop.
STEP 3:
Pour over the beans, meanwhile whisk together melted butter, brown sugar, soy sauce, and garlic powder. You can add black pepper and a pinch of salt if you want.
STEP 4:
Pour this mixture over green beans. And bake in preheated oven for 40 minutes at 350 degrees F.
Serve it as a side dish, IT'S SUPER TASTY!!