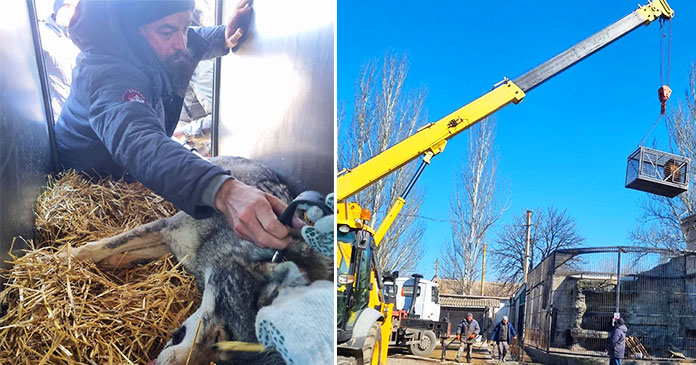 Veteran transports lion and wolf in a van out of Ukraine, amidst bombing, risking his life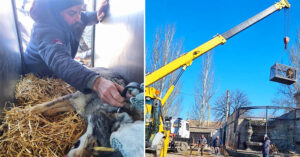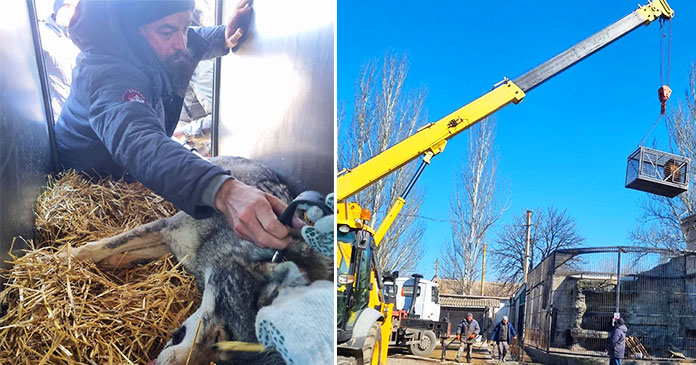 Since the invasion of Ukraine by Russian forces, the world is in a state of shock. Our heart bleeds for the people of Ukraine. Still, there are stories, telling about the bravery and resilience of the Ukrainian people. Many people even risked their lives to protect the animals. One British man truly did something which is commendable.
He helped in evacuating a lion and a wolf by driving them in his minibus and taking them out of the war-torn country. The name of the British man is Tim Locks who is an Iraq war veteran. He went on a mission to deliver aid to Ukraine in the war. But as he went there, he came across a very unconventional request made to him by a conservationist whom he met at a hotel.
The conservationist asked him for evacuating a wolf and lion out of Ukraine. It was not an easy task to transport animals even in normal times and now in a war-like situation like that, it was even more difficult. But Tim knew he had to do it under any circumstances.
He said that no one else wanted to do that difficult work so they decided to do that. At first, they made sure that the animals' cages will fit in their minibus, and then he along with his companion traveled to Zaporizhzhia Oblast in Southeast Ukraine. For transportation, the wolf named Akeela was sedated and placed in a container.
The lion named Simba was already in a cage. The animals were placed in the van after they are lifted by crane into Tim's van and transported to a zoo in Romania. According to Tim, language also became a hurdle as the crane driver did not know English and they did not know Ukrainian.
As they began their journey to the border, it was clear that they had many challenges to face. Tim further recounted that when they started their journey, they were given a police escort, they could hear the air raid sirens and they only had 35 minutes before the curfew started.
It was not an easy task as they traveled hundreds of miles amidst bombing and when they were stopped at the Ukraine checkpoints for checking, the officials were unable to believe that they were transporting animals. After great difficulty, they were able to cross the border into Romania and they reached their destination which is a zoo in Radauti.
According to Tim, the animals are settling down well in the zoo. Both of them are eating and drinking and enjoying some chill time after the long journey. The rescuers had some tea and biscuits and they were back to Ukraine to continue with their aid efforts. We are grateful to Tim and his companions and everyone who helped in saving those animals.