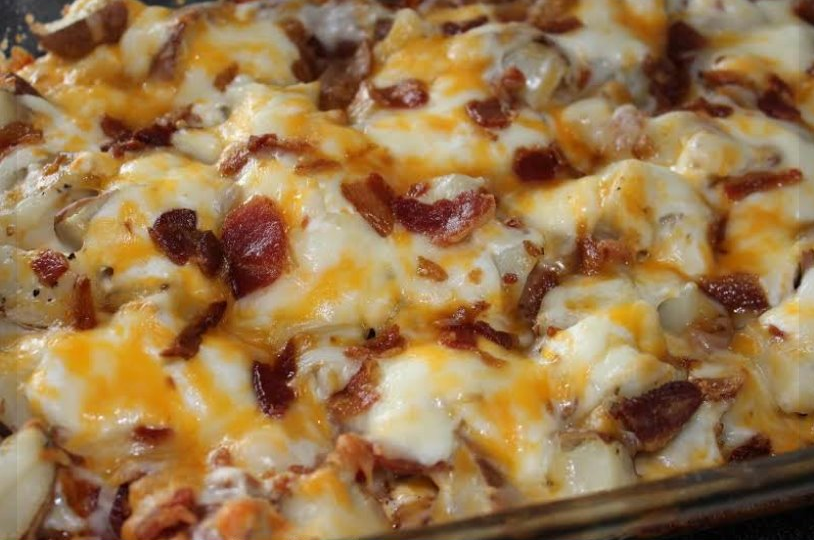 Twice Baked Potato Casserole
Twice Baked Potato Casserole
Ingredients
7 medium red potatoes, baked
1/4 tsp salt
1/4 tsp black pepper
1 lb bacon, cooked and crumbled
3 c sour cream
2 c mozzarella cheese, shredded
2 c cheddar cheese, shredded
3 green onion, sliced
Directions
Cut baked potatoes into 1-inch cubes.
Grease a 13 x 9 baking dish.
Place half the potatoes in a greased baking dish.
Sprinkle with half the salt, pepper, and bacon. Top with half the sour cream.
Then top with half of the mozzarella and cheddar cheeses. Repeat the layers – salt, pepper, bacon, sour cream and cheese.
Bake uncovered at 350° for 20-25 minutes or until cheeses are melted.
Sprinkle with the sliced green onion.