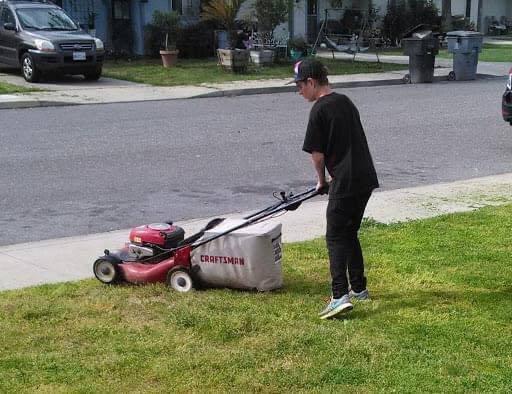 This 14 year old boy came by the house with a lawnmower wanting to mow our lawn for $5. Well…me being a hustler I had to ask this kid why you mowing lawns?
He replied with… "I'd like to take my girlfriend to lunch tomorrow and I don't have enough money." So we've been going door to door getting him business and he busted his a*s mowing lawns and sweeping sidewalks and made enough to take her to lunch and get her flowers.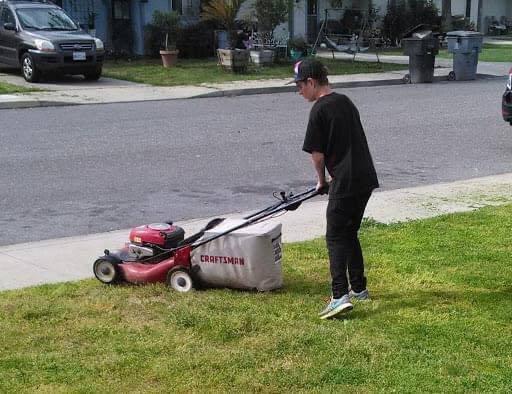 I'm so happy this still exists… Hope is still alive for the future generation and our sons and daughters. I'm impressed by whoever is raising this boy, great job!!! Thanks to you guys that also noticed and pitched in on the cause to building our future men!
Credit: Ryan Cox