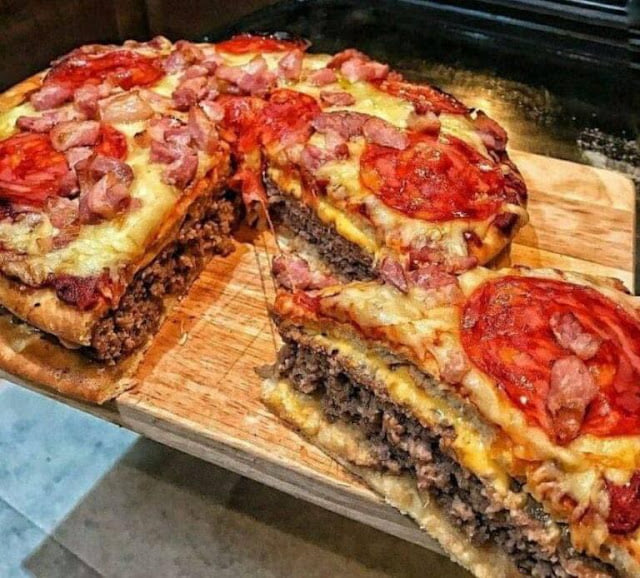 What you will need:
°1 pound lean ground beef (at least 80%)
°1 large onion,
°chopped (1 cup)
°1/2 teaspoon salt
°1 cup grated
°Cheddar cheese (4 ounces)
°1/2 cup Bisquik™ Original Mix
°1 cup milk
°2 eggs
Heat oven to 400 degrees F . Spraaying 9-inch glass pie plate wiith cook spray.
In 10-inch skillet, cooking beef also onion on medium heat 8 to 10 min, stir occasionally, until beef is brown; sink. Salt is added. Spread in a pie plate. Sprinkle cheese.
In a small bowl, stir together remaining ingredients with a fork or wire whisk until combined. Pour into a pie plate.
Bake for 26 min
Enjoy !!!