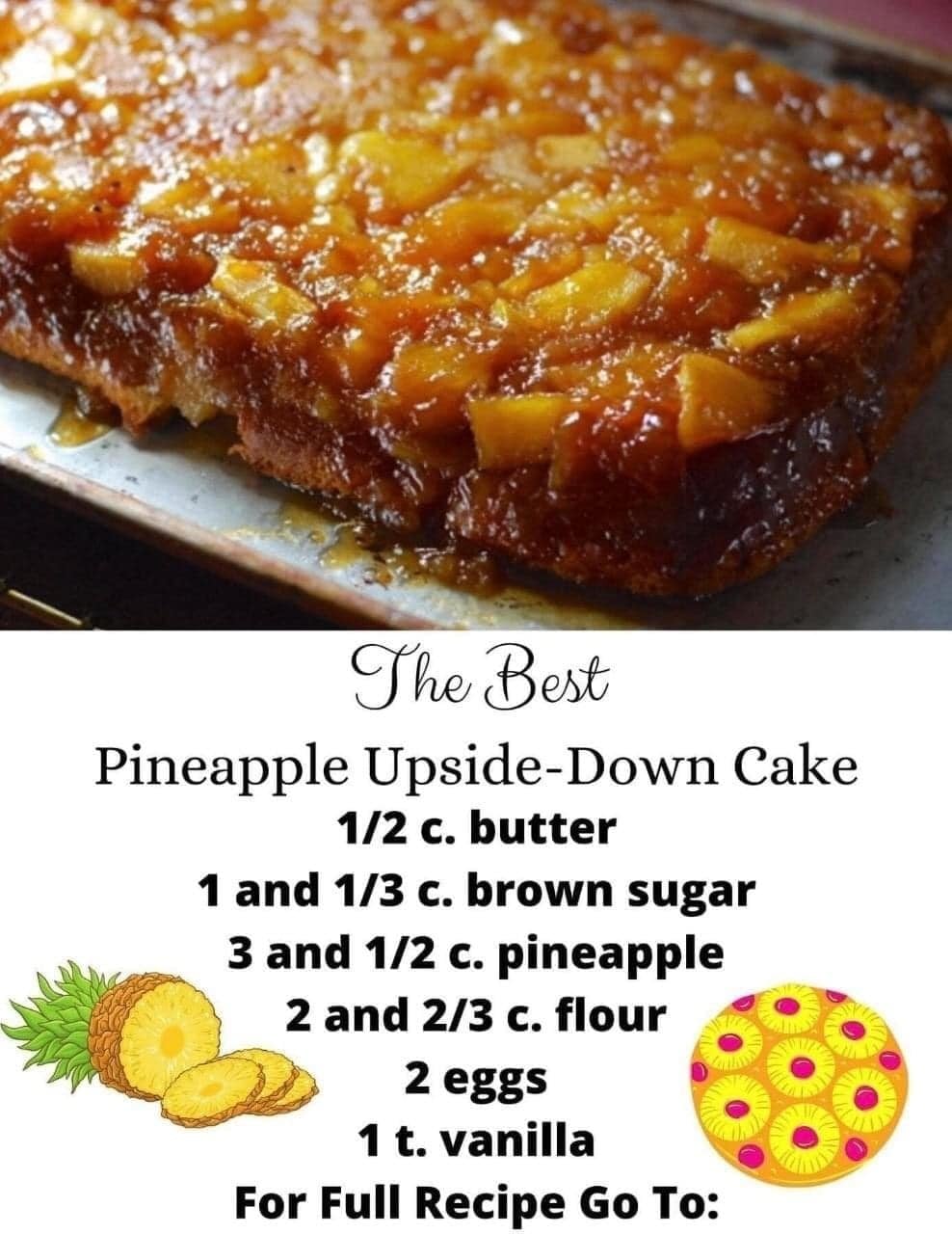 *What you will need
°1/2 piece (1/4 c) unsalted butter
°2/3 c Light brown sugar
°3 c fresh
°pineapple, cutting to 1-inch pieces (for 1 pineapple)
+cake:
°1 1/2 c flour
°1 1/2 tsp
°baking powder (double effect)
°1/2 teaspoon salt
°1/2 teaspoon
°cinnamon
°1 stick (12 g) unsalted butter (soft)
°2/3 cup sugar (granulated)
°2 eggs
°1 teaspoon pure vanilla
°3/4 c milk
+ Garnish: whipped cream or vanilla ice cream
*
*how did you do it
+topping
In bowl, bledn butter with brown sugar to well mixed & distribute mix equally in a well-grease 9″ * 2″ round pan.
Drying pineapple among several layer paper towels and organize them evenly on the sugar mixture.

+making cake
Heat oven to 350 degrees F.
Mixing flour, baking powder, salt & cinnamon in bowl.
Putting butter also sugar in other bowl & beat with an electric bledner to mixture is light / fluffy.
Add eggs, one at a time, beating well after each addition and whisking in the vanilla.
Add flour mix alternately in batche with milk, start and end with flour mix, beating well after every addition.
Pour mixture into skillet, distribute evenly and bake cake in center of oven for 45 to 55 minutes, or until tester comes out clean.
Letting cake cool in pan on a wire rack for 15 min, & run a thin knife round edge and invert the cake to a plate.
Serving cake warm or at room temperature with whip cream .
Enjoy !