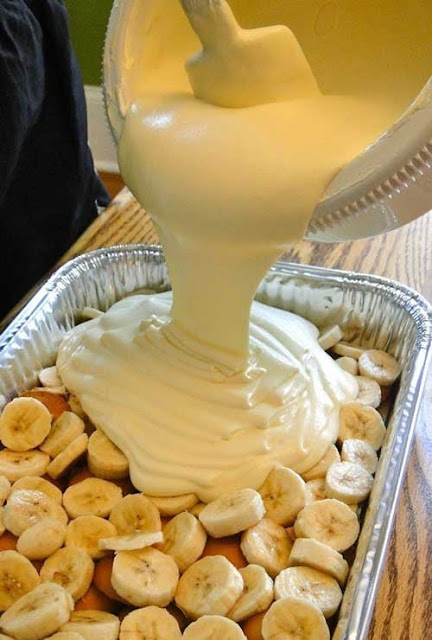 The Best Banana Pudding Ever
OMG this no-cook banana pudding is so easy and so good! I just made this…love this recipe! Definitely, I will do this again.
* Ingredients :
° 2 boxes of vanilla wafer
° 6-8 bananas, cut into slices
° 2 cups of milk
° 1 (5 ounce) French vanilla pudding
° 1 package (8 ounces) cream cheese
° 1 can (14 oz) sweet condensed milk
° 1 (12 ounce) container frozen whipped and thawed, or an equal amount of sweetened whipped cream
*directions :
Cover the bottom of a 13″ x 9″ dish with 1 cookie bag and a layer of bananas on top.
In a bowl, combine milk and pudding mixture and blend well using an electric hand mixer.
Using another bowl, mix the cream cheese and condensed milk together and blend until smooth.
Fold the whipped topping layer into the cream cheese mixture.
Add the cream cheese mixture to the pudding mixture and stir until well combined.
Pour the mixture over the biscuits and banana and cover with the rest of the biscuits.
Put it in the fridge until ready to serve!
Enjoy !