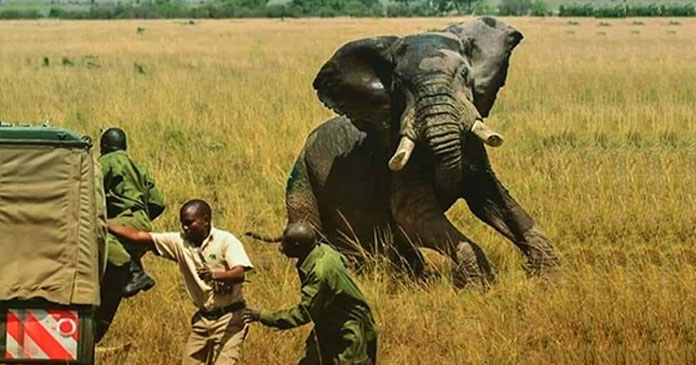 Suspected poacher was trampled to death by herd of elephants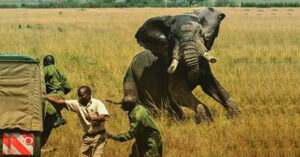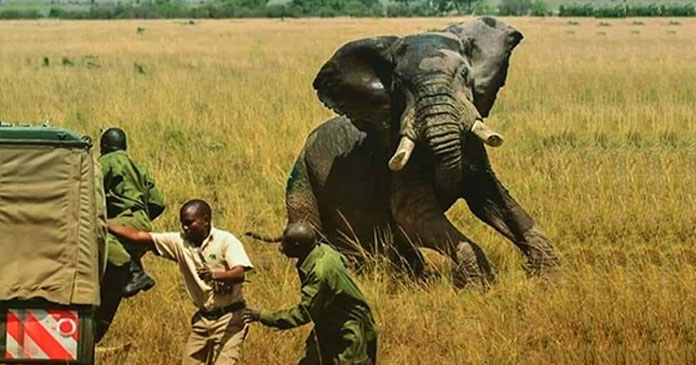 Poaching is the illegal hunting, capturing, and killing of wild animals. Many steps have been taken to curb the activities of poachers but still much is required.
Sometimes destiny plays a great role and where we humans feel helpless, a divine power comes to do poetic justice. As in this case, a poacher was punished as he was trampled to death by a herd of elephants in South Africa's Kruger National Park.
According to the statement released by South African National Park, the deceased and his fellow associates were running away from rangers when they met a breeding herd of elephants. They even dropped an ax and a bag full of their things in an attempt to escape from the rangers.
In order to find the poachers, the rangers took the help of the South African Police Service Air Wing and K9 Unit. They were successful in arresting one suspect and that suspect informed the rangers that the group had run into a herd of elephants and he was not sure whether they had escaped or not.
The rangers managed to find his accomplice who was badly trampled and it was quite unfortunate that he died of his injuries. However, a third suspect who was injured in the eye was able to flee.  A rifle had been found and the case was referred to the police. The search for the third suspect is in progress.
According to the wildlife groups, every year, poachers kill hundreds of endangered African rhinos for their horns and thousands of elephants that is 1 in every 15 minutes.
Gareth Coleman, who is the managing executive of the Kruger National Park, urged people to help them in their battle against poaching. He added that the campaign against poaching is the responsibility of all of them.
It threatened many livelihoods, destroyed families, and took much-needed resources to fight crime which could be used for creating jobs and development.
It is hoped that more people would come forward to help in the fight against poaching. It is really necessary to understand that earth's creatures are our responsibility and we should protect them.