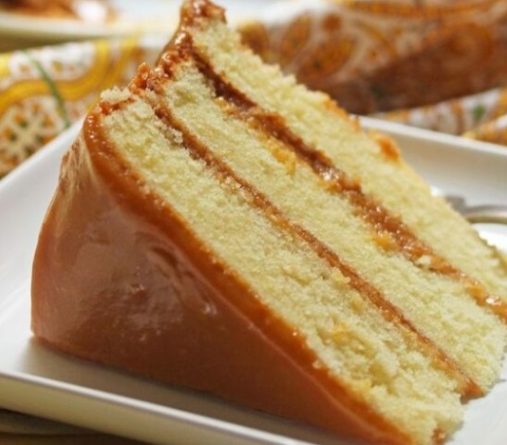 I love those recipes that we all grew up with, they are just too good to miss out on.
A caramel cake made from scratch is worth the extra effort! The frosting is almost candy-like on top of rich buttermilk cake. You'll be glad this cake has three layers!To Make this Recipe You' Will Need the following ingredients:
INGREDIENTS:
1 cup of butter.
2 cups of sugar.
4 eggs.
3 cups of self-rising flour.
1 cup of buttermilk.
2 tsps of vanilla.
Southern caramel icing recipe (double the recipe).
INSTRUCTIONS:
In a mixing bowl, cream the butter and stir in the sugar and beat for about 8 minutes.
Blend in the eggs one at a time then add flour alternately with buttermilk.
Pour in the vanilla and beat until well combined.
Prepare 3 9 inch cake pans and pour the batter evenly in the pans.
In a preheated oven to 350° bake for 25 to 30 minutes.
Transfer the cakes to cooling racks.
Make the southern caramel icing according to package instructions then ice the cakes once they're cooled.
Enjoy