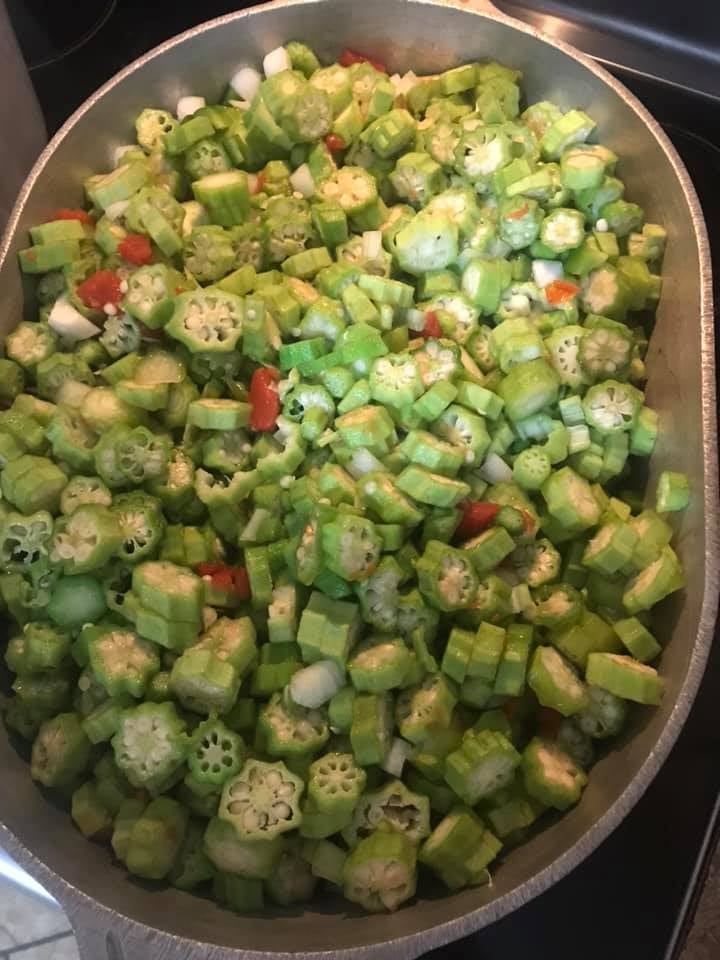 Smothered Okra with Sausage & Shrimp
Ingredients
3 cups of okra
1 lb sausage (sliced)
1 lb shrimp
1 diced onion
1 diced bell pepper
1 clove of garlic (chopped or minced)
2 tablespoons butter
1/2 cup chicken stock
1 can diced tomatoes (drained)
2 T tomato paste
1 tsp onion powder
1 tsp garlic powder
1 T cajun seasoning
1 tsp Accent

Instructions
Slice sausage and bake in the oven with onion, pepper, and garlic for 7-8 mins
Meanwhile, in a skillet, add okra and tomatoes and fry until slime is no longer visible
Remove sausage and veggies from the oven and add it to the okra
Stir in the tomato paste
Pour in the stock
Stir well, lower heat, and cover skillet with the lid leaving a small crack
Cook for 20 or until liquid reduces
Add in shrimp and cook for 5-7 mins. Be careful not to overcook.
Serve over warm rice
Enjoy!!!