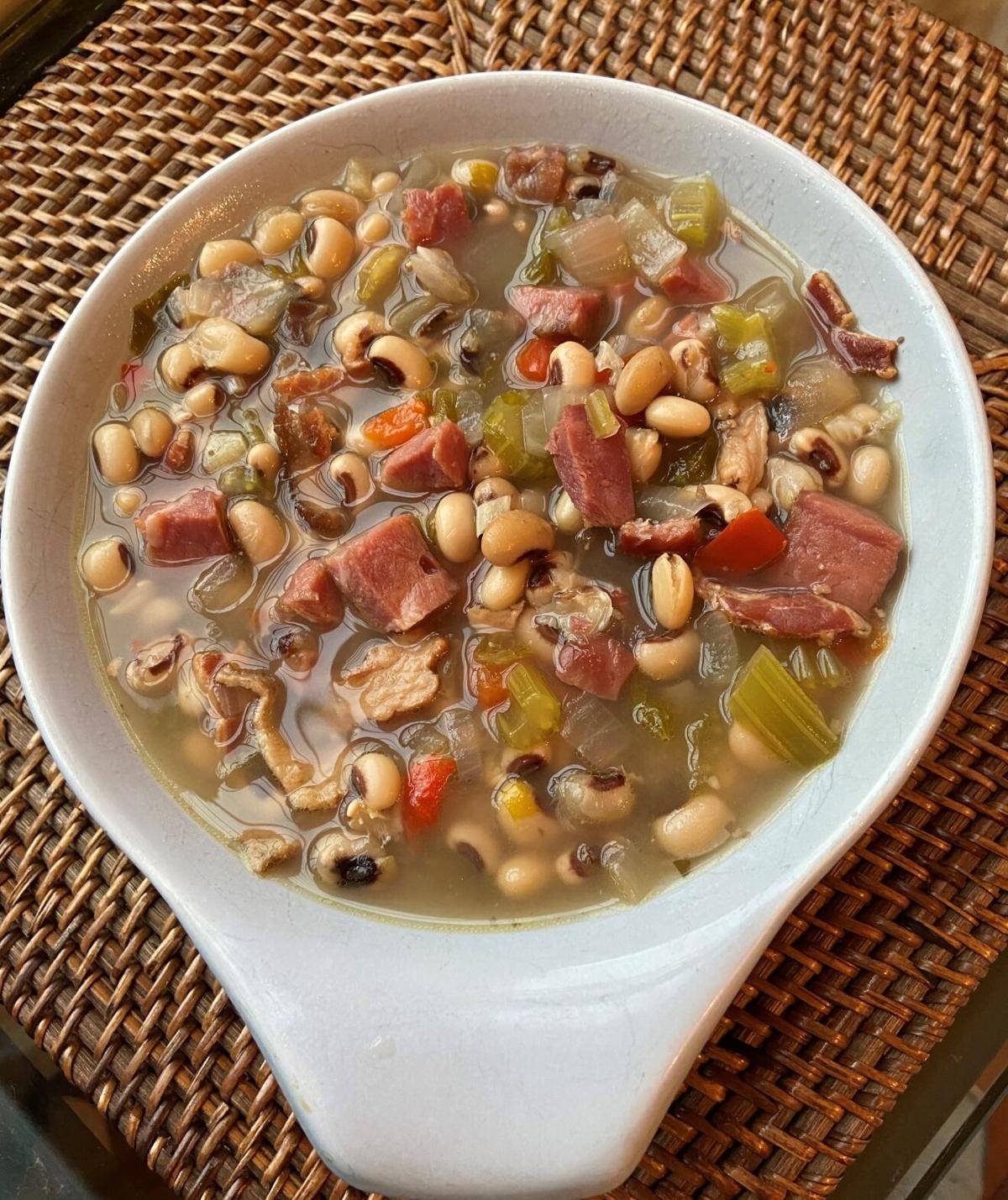 Slow Cooker Spicy Black-Eyed Peas
This is one of the best dishes of black-eyed peas I've ever made. I didn't have a jalapeno, and I cut down a bit on the cayenne.
akes 10 servings.
1-pound package black-eyed peas
6 cups water
1 cube chicken bouillon (or 2 tablespoons Better Than Bouillon)
1 cup diced onion
1 cup diced celery
3 cloves garlic, minced
1 cup diced red bell pepper

1 jalapeno, seeded and minced
8 ounces diced ham
4 slices cooked bacon, chopped
½ teaspoon cayenne
1½ teaspoons cumin
Salt and black pepper to taste
Rinse and sort peas. Pour water into a slow cooker; add bouillon (cube or paste) and stir to dissolve.
Add peas, onion, celery, garlic, bell pepper, jalapeno, ham, bacon, cayenne and cumin. Stir to combine.
Cook on low 6 to 8 hours, or until peas are tender. Add salt and pepper to taste.