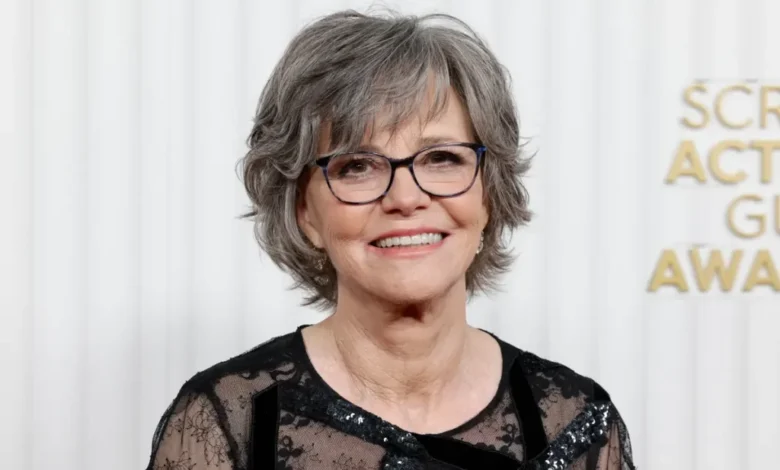 Sally Field, 76, Called 'Ugly' after Deciding to Age Naturally – She Found Joy in Being a Grandma of 5 and Living in an Ocean-View House
Sally Field, at 76 years old, has chosen to embrace natural aging, and she finds joy in her role as a grandmother of 5 and living in an ocean-view house.
The renowned actress is best known for her portrayal of matriarchal characters and her stint on the short-lived TV show "Gidget" in 1965-1966. Despite its brevity, this experience opened doors for her in Hollywood.
Sally Field's journey into acting was partly driven by a challenging upbringing due to her stepfather. She used the opportunity to audition for the acting workshop at Columbia Pictures as an escape.
She went on to star in the sitcom "The Flying Nun" from 1967 to 1970, where she played Sister Bertrille.
Sally Field's career took a dramatic turn when she enrolled at Actors Studios from 1973 to 1975, evolving into a dramatic actress. Her breakthrough came with the 1976 film "Sybil."
In 1979, she won an Academy Award for her role as a union organizer in the film "Norma Rae."
Field's interest in acting developed during her time at Birmingham High School, where she was actively involved in the drama club. Despite not having plans for her future initially, her passion for acting led her down a remarkable path.
Her personal life has seen its share of ups and downs, with two divorces and various relationships. Her high school sweetheart, Steven Craig, became her first husband in 1968, and they had two sons before divorcing in 1975. Later, she had a son named Samuel with film producer Alan Greisman in 1984, but they separated in 1994.
Despite challenges in both her romantic and professional life, Field's career saw a resurgence with an Oscar nomination for her role as Mary Todd Lincoln in "Lincoln."
Field has accepted the natural aging process, despite occasional insecurities about her appearance. She chose not to undergo plastic surgery and expressed respect for women who embraced aging gracefully.
She is also an advocate for osteoporosis awareness, having been diagnosed with the condition before turning 60. Despite her efforts to maintain a healthy lifestyle, she couldn't prevent the diagnosis.
Unfortunately, Field faced criticism on social media for her appearance, with hurtful comments about her looks.
Currently, Sally Field enjoys her role as a grandmother to five grandchildren – Colin, Isabel, Ogden, Noah, and Sophie. She finds joy in spending time with her grandkids and her sons, who remain a top priority in her life.
Field downsized her living space, moving to a house with ocean views in the Pacific Palisades district of Los Angeles, after selling her larger Malibu home in 2011. Her new residence offers a comfortable and scenic environment for her to enjoy with her loved ones.
In summary, Sally Field's life has been a journey filled with ups and downs, but she continues to find joy in her family and her natural aging process, embracing both with grace and resilience.