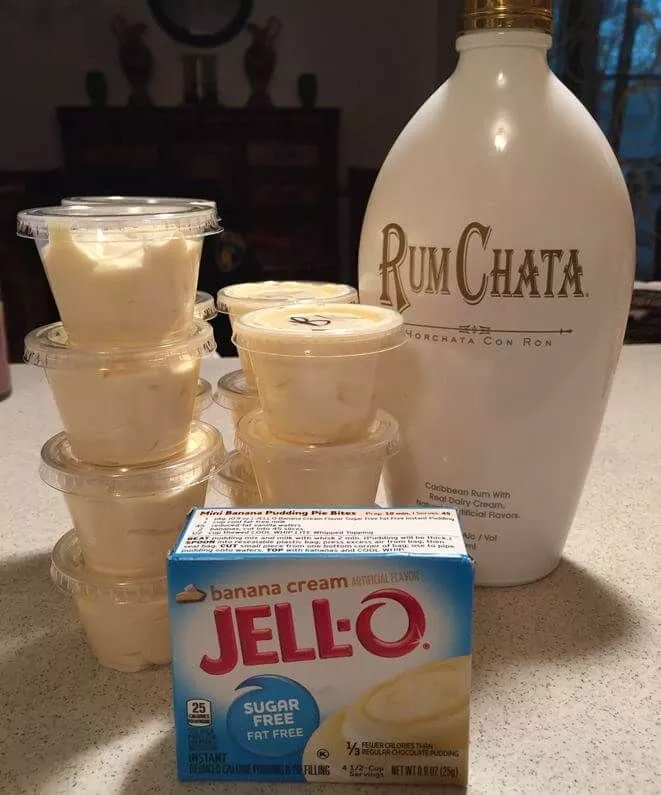 Rumchata Cheesecake Pudding Shots
This recipe is perfect for any occasion. I am always on the lookout for new desserts that are quick and easy to make.
These RumChata Cheesecake Pudding Shots are so simple, yet elegant enough to impress your guests at a dinner party or holiday gathering. They only take 10 minutes to put together, but they taste like you spent hours in the kitchen!
I hope you enjoy this dessert as much as my family does!
Let's get cooking!!
These pudding shots are to die for and perfect for your next adult party! Insanely delicious, these will disappear fast!
Ingredients
6 full graham crackers, crushed into crumbs
3/4 cup milk
3/4 cup RumChata
3.4 ounce box of cheesecake flavored instant pudding
8 ounce container of Cool Whip, defrosted
additional whipped topping and graham cracker crumbs for garnish, optional
Instructions
Evenly divide the graham cracker crumbs between 16 plastic shot glasses, or souffle cups.
In a large bowl, whisk together the milk, Rumchata, and pudding mix. Continuing whisking for about 2 minutes.
Place the bowl into the refrigerator and allow it to set up for about 5 minutes.
Remove the bowl from the refrigerator and fold in the Cool Whip.
Pipe or spoon the RumChata cheesecake pudding into each of the cups.
Refrigerate for at least one hour.
When you're ready to serve them up, top them additional Cool Whip and graham cracker crumbs if desired.
Notes
RumChata can be find at liquor stores and even places like Target and grocery stores.
I prefer using whole milk or 2% milk in this recipe.