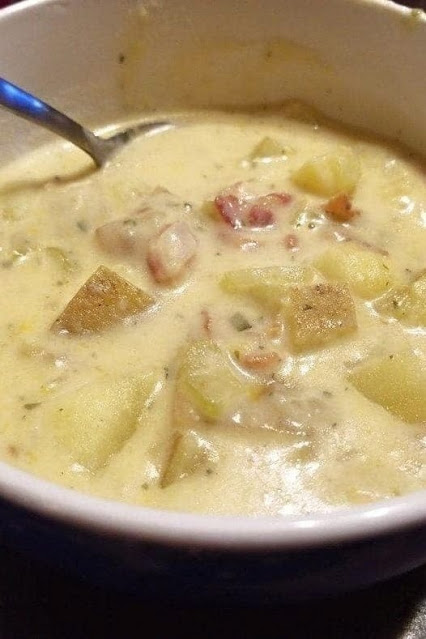 TRICK
You can prepare the soup with leftover mashed potatoes or with three or four floury potatoes.
* INGREDIENTS
° 1 tbsp of butter
+1 finely chopped onion
– 800 g mashed potatoes from the day before
. 8 dl vegetable broth
/ 0.5 dl cream
  salt pepper
  chive
* PREPERATION
Heat the butter in a saucepan, add the milk and brown. Add the puree and slowly pour in the broth while stirring. bring to a boil over medium heat.
Stir in the cream and season. Cut the chives with scissors and stir some into the soup and sprinkle the rest of the soup and serve.
Enjoy !