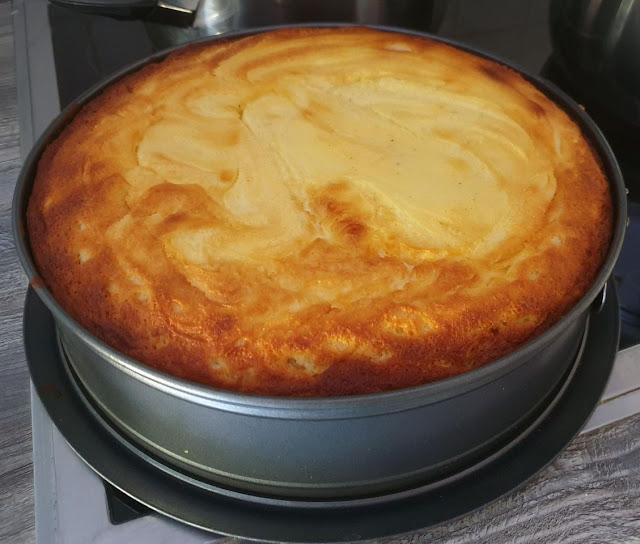 PERFECT HOMEMADE CHEESECAKE EVER
Ingredients
Crust:
1 ¼ cups of crushed graham crackers
4 tbsp granulated sugar
5 tbsp unsalted butter, melted
Filling:
5 pkg. 8 ounce cream cheese, at room temperature
4 large eggs at room temperature
1 ¼ granulated sugar
½ cup sour cream, at room temperature
2 tsp vanilla extract
Toppings:
Strawberries
Cherries
Blueberries
Or any other choices
Instructions
FIRST STEP:
Place oven racks in the middle of the oven
Preheat the oven to 350*
SECOND STEP:
In a medium bowl, stir together the graham crackers, melted butter and the granulated sugar
Using the bottom of a flat cup, press the graham cracker mix on the bottom and halfway up the sides of the springform pan
THIRD STEP:
Bake the crust for 7 minutes
Remove from the oven and set to the side
FOURTH STEP:
Reduce the oven temperature to 325*
In a large mixing bowl, beat the cream cheese until it is smooth
FIFTH STEP:
Add in the granulated sugar, vanilla extract and sour cream.
Scrape down the sides often and beat all until smooth
SIXTH STEP:
In a dish, scramble the eggs with a fork. Beat well
Slowly add the eggs to the cream cheese mix using the low speed
SEVENTH STEP:
Stop beating once the eggs are incorporated
Once done, tap the bowl on the counter a few times to release any air bubbles
FIRST STEP:
Pour the cheese mix into the graham cracker crust and smooth out the top
The pan will be very full
EIGHTH STEP:
Bake for 30 minutes at 325*
Reduce the temp to 250* and bake for an additional 45 minutes
NINTH STEP:
Once the time has expired, turn off the heat, but leave the cheesecake inside, without opening the door for 30 minutes
Crack the oven door open and leave the cheesecake inside to cool for 1 hour
TENTH STEP:
Remove and set on the counter for 3 to 4 hours, until completely cooled
Cover with plastic wrap and keep in the refrigerator for 6 hours to chill and set fully
Enjoy!