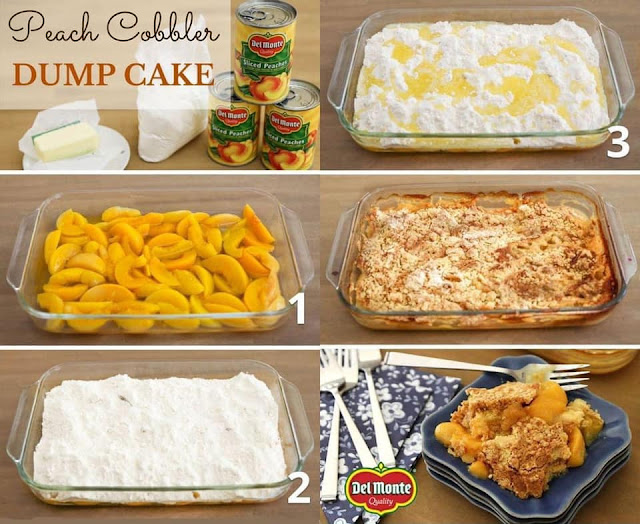 Ingredients
3 cans (15.25oz.each) Del Monte® Sliced Peaches in Heavy Syrup
1 pkg. yellow cake mix
½ cup butter, melted
Directions
Preheat oven to 350°F.
In a 13×9-inch or other shallow 3-qt. baking dish, dump 2 cans of peaches and syrup. Drain the third can and add only the peaches to the baking dish.
Top peaches with dry cake mix; spread it out evenly across the entire surface of peaches.
Drizzle cake mix with butter.
Bake 55 minutes to 1 hour or until top is deep golden brown and fruit is bubbly. Dust with powdered sugar or top with whipped cream or vanilla ice cream before serving, if desired.