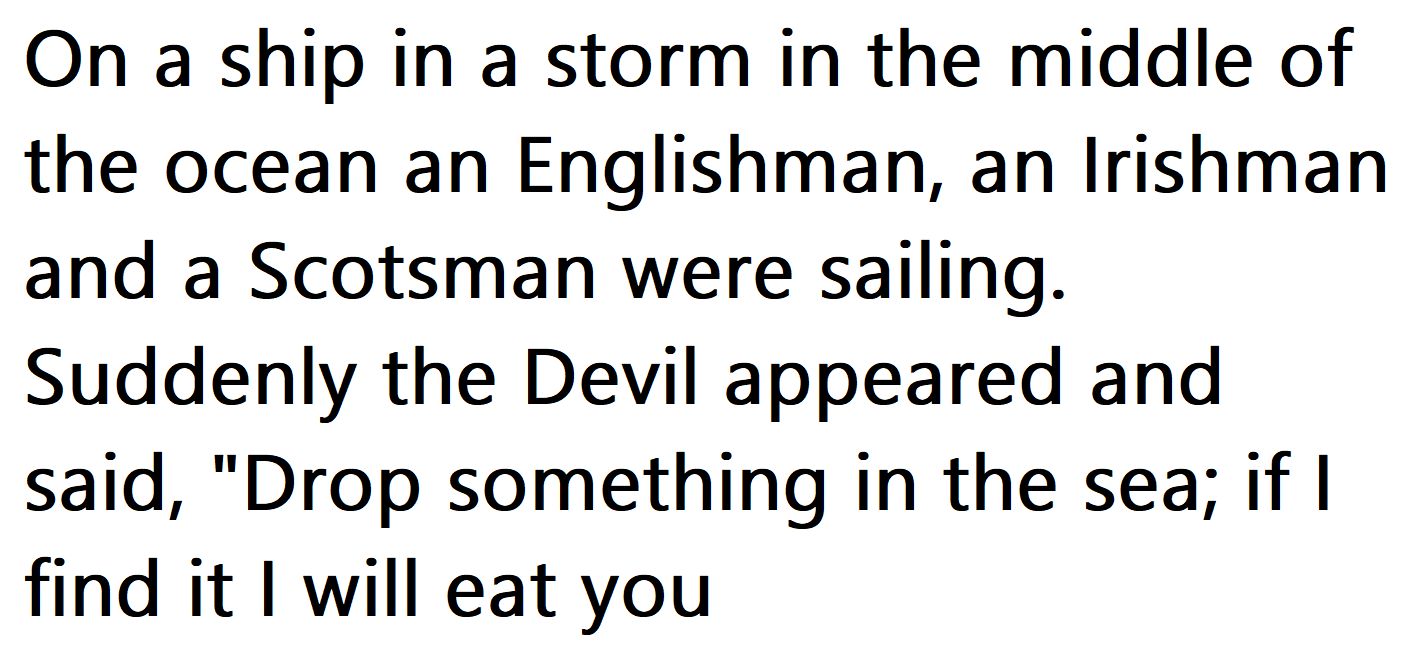 On a ship in a storm in the middle of the ocean an Englishman, an Irishman and a Scotsman were sailing. Suddenly the Devil appeared and said, "Drop something in the sea; if I find it I will eat you … If I can't, then I will be your slave!"
The Scotsman clutching at his chest at the thought of throwing anything away quickly drank his last hip flask of whiskey and dropped a penny. The Devil found it and ate him.
The Englishman after quite a bit of whingeing and protesting about how he was far too important for this type of thing dropped a pound. The Devil found it and ate him too.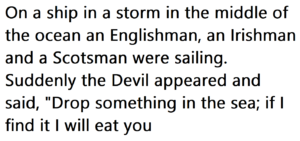 Now it's Paddy's turn and ever our emerald hero he proceeded to open a bottle of water, and poured it in the sea! His words to the Devil, "Yeah and if you can find that you bloody well deserve to have me so you do"!!!
The moral of the story – never underestimate an Irishman if they can outwit the devil they'll sure outwit you