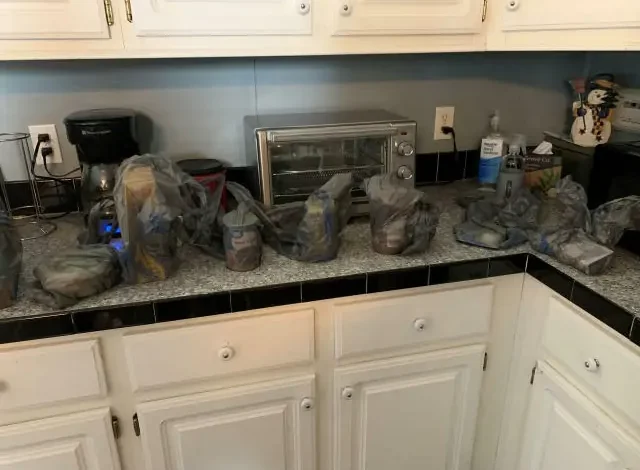 Most of us are familiar with the frustration of having an overwhelming quantity of plastic shopping bags stocked in our cupboards.
In a world increasingly aware of the environmental impact of single-use plastics, one common source of frustration for many people remains the excessive plastic shopping bags that accumulate in their homes. We've all been there, collecting these bags and storing them away, only to find our cupboards overflowing with them, creating a cluttered and inconvenient mess. This article delves into the issue of plastic shopping bags, highlighting a recent Reddit post that sparked outrage over their excessive use and wastefulness.
The Reddit Outburst
The story begins with a Reddit user who had an experience that pushed them over the edge. During their latest Walmart pick-up order, they were astounded to find that every single item had been individually packed in plastic bags. Their exclamation, "What a colossal waste!" struck a chord with many others who shared their frustration.
The image accompanying the post was also shared on the r/anticonsumption subreddit, where users rallied against the blatant disregard for the environment. This incident serves as a stark reminder of how plastic bags continue to plague our daily lives and contribute to environmental problems.
The Environmental Consequences
Plastic bags are more than just a household inconvenience; they have significant environmental consequences. One of the main issues is the difficulty in recycling them. Most recycling centers, including those responsible for curbside plastic collection, do not accept plastic bags due to the risk of machinery blockages and damage.
As a result, a substantial portion of plastic bags end up in landfills or incinerators, contributing to pollution and climate change. Even when disposed of properly, only a mere 5% of plastic bags are recycled, leading some to declare plastic recycling a "failed concept."
The Return Dilemma
While many grocery stores and specialized drop-off facilities accept plastic bags for recycling, this doesn't negate the initial inconvenience of accumulating excessive bags. Customers often find themselves frustrated when they specifically request fewer bags, only to have their requests misunderstood, resulting in overuse.
The situation becomes even more infuriating when stores double-bag items unnecessarily, adding to the plastic waste. Comments from fellow shoppers expressing similar frustrations on social media platforms underscore the widespread nature of this issue.
A Call for Change
The Reddit post and the subsequent outpouring of support from frustrated individuals highlight the urgent need for change. It's evident that consumers want alternatives to excessive plastic shopping bags that prioritize environmental sustainability.
Grocery stores and retailers must take responsibility by adopting eco-friendly packaging practices, reducing the use of single-use plastics, and promoting reusable options. Governments and environmental organizations can also play a role in advocating for legislation that curtails the use of plastic bags and promotes recycling.
In conclusion, the frustration caused by excessive plastic shopping bags is a clear indication that change is necessary. We must collectively work towards sustainable alternatives that reduce our reliance on single-use plastics and protect our environment. It's time to break free from the cycle of accumulating plastic bags and embrace a more environmentally conscious approach to shopping.