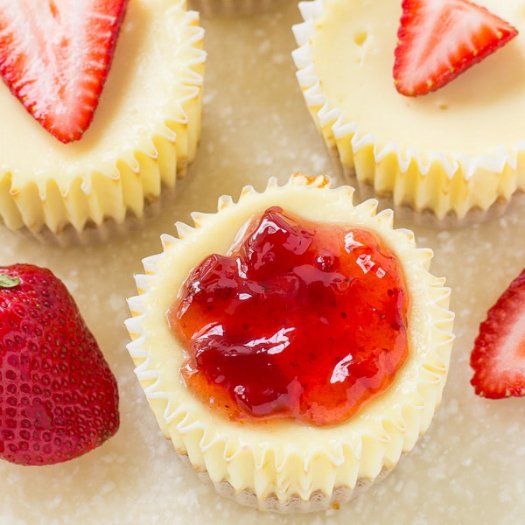 Mini-Strawberry-Cheesecake-Bite
A delicious dessert trio that includes lemon, cheese and strawberry. This recipe makes bite-sized portions so you can fill your sweet tooth without overeating.
° 30 pieces mini potato chips, thawed if frozen
° 8 ounces light cream cheese (use 1/3 less fat), room temperature
° Plain Greek Yogurt Without Fat ¼ cup(s)
° 2 tablespoons granulated sugar
° 2 tsp lemon juice
° 1 teaspoon lemon zest, freshly grated (plus more for garnish)
° vanilla extract 1 teaspoon(s)
° 5 medium strawberries, cut into 6 pieces
Preheat oven 350°F (177°C).
On a baking sheet, place the phyllo crusts and bake until slightly browned, about 5 minutes; Let it cool down.
Meanwhile, vigorously combine soft cheese, buttermilk, sugar, lemon juice, lemon zest, and vanilla in a medium bowl until smooth.
Pour cream cheese mixture into a resealable plastic bag, cut wedge and press mixture evenly into peel (or fill with spoon); Put a slice of strawberry on each tart and garnish with lemon peel. Serve immediately, or cover and refrigerate for up to 4 hours. Makes 1 tart per serving.
Enjoy !