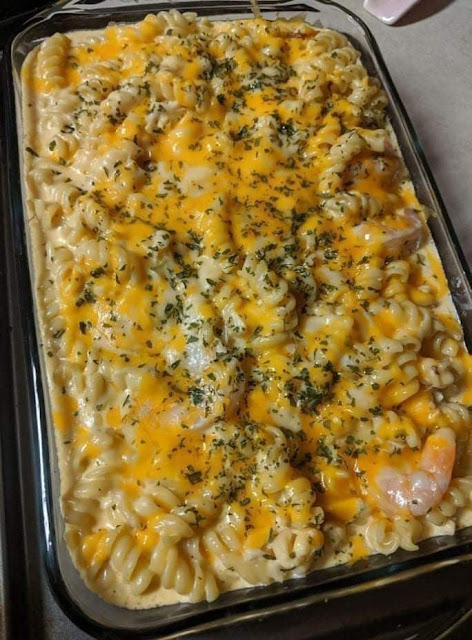 Mac & Cheese is the traditional American gratin, a bit like the gruyere macaroni gratin with us!
* Ingredients :
° flour
° 1 glass of milk
° pepper
° salt
° nutmeg 100 g
° macaroni 1 nut
° butter 50 g
° of cheddar cheese
* Preperation :
STEP 1
Cook the macaroni according to the package directions (NB: it's better if the pasta is 'al dente').
2ND STEP
Meanwhile, make a classic béchamel sauce (melt the butter, add the flour, the milk, salt and pepper, add the nutmeg, and stir).
STEP 3
As soon as the sauce is ready, add the fine grated cheese, and mix until it has completely melted and is well incorporated into the sauce.
STEP 4
Add to the pasta, it's ready!
STEP 5
You can also pour the pasta into a gratin dish, cover with sauce and sprinkle with an additional 25 g of cheese. In this case, the dish must be left for 30 minutes in an oven at 180 ° C.
STEP 6
Enjoy your lunch !