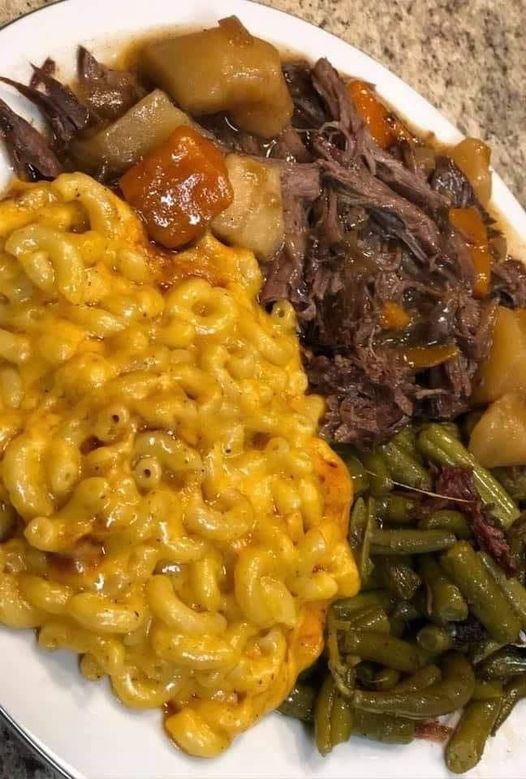 Ingredients :
12 oz dry macaroni
1/4 cup butter
1/4 cup flour
1 1/2 cups milk
1 cup light cream about 10-12% MF
1/2 teaspoon dry mustard powder
1 teaspoon onion powder
salt & pepper to taste
1 can condensed cream of cheddar soup optional 10.75oz
4 cups sharp cheddar divided
1/2 cup fresh parmesan cheese
Directions :
Preheat oven to 425 degrees.
Cook macaroni according to package directions.
Drain and run under cold water.
Melt butter over medium heat in a large saucepan.
Whisk in flour and let cook 2 minutes while stirring.
Slowly whisk in cream, milk, mustard powder onion powder, salt and pepper to taste.
Cook over medium heat while stirring until thickened.
Remove from heat and stir in parmesan cheese & 3 cups cheddar cheese until melted.
Add soup if using.
Toss cheese sauce & macaroni noodles together.
Pour into a greased 9×13 pan.
Top with remaining cheese.
Bake 18-24 minutes or until bubbly.
Do not over cook.
Cool 10-15 minutes before serving.