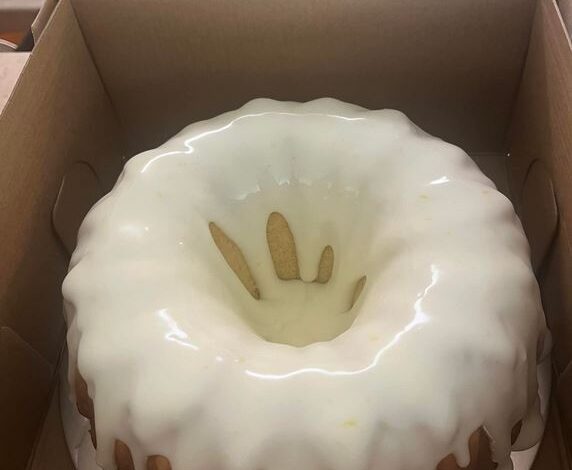 Lemon pound cake is a delightful dessert that combines the tangy freshness of lemons with the sweet richness of cake. In this article, we'll explore the art of making a Lemon Pound Cake step by step. From the essential ingredients to the glaze, we've got you covered.
Ingredients:
Let's start by gathering all the ingredients you'll need:
| Ingredients | Quantity |
| --- | --- |
| 6 eggs | |
| 3 sticks of unsalted butter | |
| 1 8oz package of cream cheese | |
| 3 cups sugar | |
| 3 cups flour | |
| 1 cup buttermilk | |
| 1/3 cup sour cream | |
| 1 teaspoon of baking soda | |
| 1/2 teaspoon of salt | |
| 1 teaspoon each of vanilla and lemon extract | |
| The juice and zest of 2 small lemons | |
| Glaze ingredients: | |
| Lemon juice and zest | |
| Powdered sugar | |
| Heavy Cream | |
These are the building blocks of your delicious Lemon Pound Cake. Make sure you have everything on hand before you start.
Instructions:
Before diving into the mixing and baking, it's crucial to prepare your baking essentials. Here's what you need to do:
Preheat your oven: Set it to 325°F (163°C) and ensure the rack is in the center position.
Grease and flour your bundt pan: This step prevents the cake from sticking to the pan.
Zest and juice the lemons: You'll need the zest and juice for both the batter and the glaze.
Mixing the Batter
Now, let's move on to the heart of the Lemon Pound Cake – the batter. Follow these steps:
Cream the butter, cream cheese, and sugar: Beat them together until the mixture is light and fluffy.
Add eggs: One at a time, beating well after each addition.
Incorporate dry ingredients: Mix in the flour, baking soda, and salt.
Add flavor: Stir in the vanilla and lemon extract, along with the lemon zest and juice.
Baking the Cake
Transfer your well-mixed batter into the prepared bundt pan and smooth the top. Bake in the preheated oven for about 1 hour, or until a toothpick comes out clean when inserted into the center.
Preparing the Lemon Glaze
While your cake is baking, you can prepare the luscious lemon glaze. Here's how:
Combine glaze ingredients: Mix lemon juice, zest, powdered sugar, and a touch of heavy cream until you get a smooth, drizzle-worthy consistency.
Adjust to taste: Add more sugar for sweetness or lemon juice for tartness, depending on your preference.
Drizzling the Glaze
Once your Lemon Pound Cake has cooled for a few minutes, gently remove it from the pan and place it on a wire rack. Then, drizzle the prepared lemon glaze over the cake. Let the glaze set before serving.
Serving Your Lemon Pound Cake
Your Lemon Pound Cake is ready to impress your taste buds and your guests. Serve it as a delightful dessert, a sweet addition to brunch, or with a hot cup of tea or coffee.