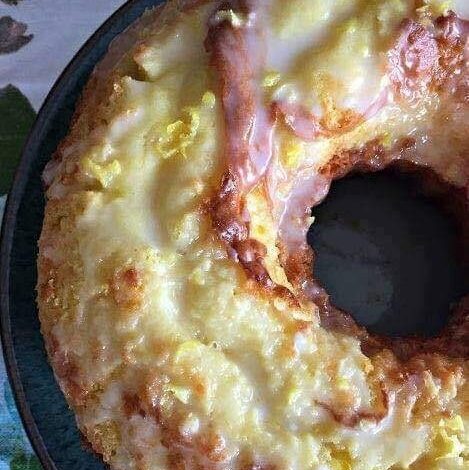 LADY BIRD JOHNSON'S LEMON CAKE
Welcome to the delightful world of Lady Bird Johnson's Lemon Cake! This iconic recipe has been cherished for generations and continues to brighten up our tables with its zesty flavors. In this article, we will walk you through the steps to create this mouthwatering masterpiece that combines the sweetness of sugar with the zing of lemon. So, grab your apron and let's get baking!
Ingredients:
To bake Lady Bird Johnson's Lemon Cake, you'll need the following ingredients:
| Ingredient | Quantity |
| --- | --- |
| Softened Butter | 3/4 Cup |
| Sugar | 1 1/4 Cups |
| Egg Yolks | 8 |
| Flour | 2 1/2 Cups |
| Baking Powder | 3 Teaspoons |
| Salt | 1/4 Teaspoon |
| Milk | 3/4 Cup |
| Vanilla Extract | 1 Teaspoon |
| Lemon Juice | 2 teaspoons |
| Grated Lemon Rind | 1 Teaspoon |
Instructions:
Here are the step-by-step directions to create this delectable lemon cake:
Preheat your oven to 325° F.
Cream the softened butter and sugar until it becomes light and fluffy.
In a separate bowl, beat the egg yolks until they turn light and lemon-colored. Blend them into the creamed mixture.
Sift together the flour, baking powder, and salt. Make sure to sift these dry ingredients three times. Add the sifted ingredients to the creamed mixture in thirds, alternating with the milk.
After each addition, beat the batter thoroughly to ensure everything is well combined.
Now, add the vanilla extract, grated lemon rind, and lemon juice to the batter. Continue to beat for an additional 2 minutes.
Grease a Bundt pan generously and pour the batter into it.
Place the pan in the preheated oven and bake for approximately 1 hour or until a cake tester inserted in the center comes out clean.
Once the cake is done, remove it from the oven and let it cool for about 19 minutes before inverting it onto a serving platter.
Lemon Glaze
To add that extra burst of lemony goodness, you can prepare a simple lemon glaze:
2 cups powdered sugar
1-2 tablespoons fresh lemon juice
1-2 teaspoons buttermilk
Zest of one fresh lemon
Mix these ingredients until you achieve a smooth glaze consistency. Drizzle it over your cooled lemon cake for an irresistible finishing touch.