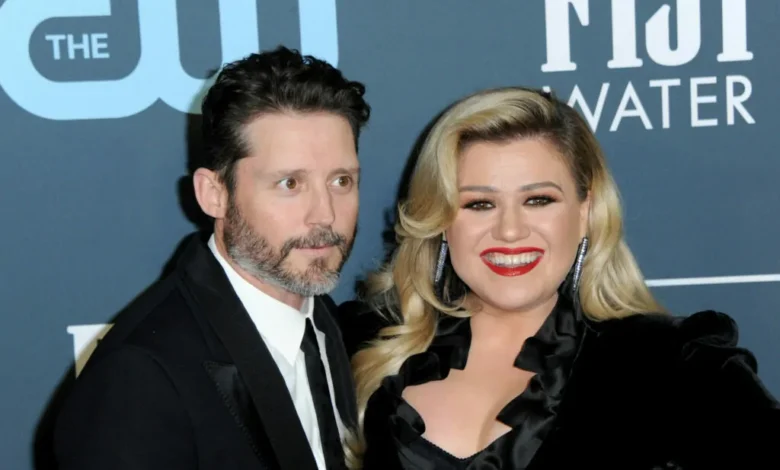 Kelly Clarkson has admitted that her divorce from Brandon Blackstock "ripped her apart."
Kelly Clarkson, the beloved American singer, and performer, has captured the hearts of millions with her powerful voice and relatable lyrics. Born and raised in Fort Worth, Texas, her journey to stardom was not without its challenges. In this article, we will delve into her remarkable rise to fame, her personal struggles, and the heartbreak of her divorce from Brandon Blackstock.
A Humble Beginning
Kelly's love for music was evident from a young age. Mrs. Cindy Glenn, her music teacher at Pauline Hughes Middle School, recognized her extraordinary talent and encouraged her to pursue singing. Kelly's vocal prowess quickly gained attention, leading to her inclusion in the school chorus.
Family Struggles
Despite her promising talent, Kelly's life was marked by early adversity. Her father's abandonment during her childhood left deep emotional scars, making it difficult for her to trust men. These early experiences would shape her journey in unforeseen ways.
From American Idol to Stardom
Kelly's breakthrough came in 2002 when she auditioned for the inaugural season of "American Idol." Her powerful performances and relatable persona resonated with the audience, catapulting her to fame. Her victory on the show marked the beginning of a remarkable career.
Love and Family
As her career soared, so did her personal life. Kelly found love in the arms of Brandon Blackstock, and their union resulted in the birth of their first child, River Rose. Two years later, they welcomed their son Remington, forming a loving and blended family with Brandon's children from a previous relationship. Kelly often spoke publicly about the strength of their bond, portraying them as equals in their marriage.
The Shocking Divorce
Despite the public perception of their perfect union, the year 2020 brought an unexpected turn of events. Kelly Clarkson filed for divorce from Brandon Blackstock, leaving fans and the media in disbelief. Speculation about the true nature of their relationship emerged, shrouded in mystery for years.
Kelly's Honest Revelation
In a candid interview on the IRL podcast, Kelly opened up about the devastating impact of divorce. She confessed that it had torn her heart apart, stating, "It tears you apart when you fall in love with someone, and it doesn't work out." The decision to divorce was undoubtedly a painful one, as she had tried for years to make their relationship work.
The Impact on Their Children
Divorce is never easy, especially when it becomes public knowledge. Kelly and Brandon's two children have been deeply affected by the separation. Despite their sadness, Kelly and Brandon strive to raise their children with honesty and understanding, always keeping their best interests at heart. The children often express their longing for their parents to be together again.
A Hopeful Future
Following Kelly Clarkson's divorce, rumors circulated about a significant financial settlement, with reports of her having to pay an exorbitant sum monthly. Despite the challenges, we can only hope that Kelly will find happiness and blessings in the next chapters of her life.
Kelly Clarkson's journey from a small-town girl with big dreams to a global singing sensation is both inspiring and heart-wrenching. Her honesty about the pain of divorce serves as a reminder that even celebrities face personal struggles. As fans, we can only offer our support and wish her the best in her future endeavors.