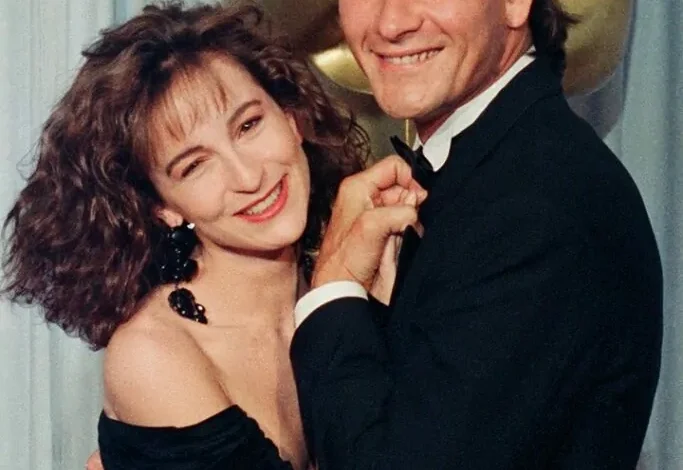 Jennifer Grey of Dirty Dancing needs prayers following the tragic collision.
Jennifer Grey, the iconic actress known for her role as Frances "Baby" Houseman in the classic film "Dirty Dancing," is making headlines once again. It appears that she may be returning to the role that catapulted her to international stardom, as there is news of a new "Dirty Dancing" film in the works. In this article, we'll explore the details of this exciting development and what it means for fans of the beloved franchise.
The Comeback of a Lifetime
When Jennifer Grey starred alongside the late Patrick Swayze in "Dirty Dancing" 33 years ago, she became a global sensation. Now, at the age of 60, Jennifer is set to not only star in but also executive produce an untitled dance picture in collaboration with Lionsgate.
Speculation and Excitement
Given that Lionsgate holds the distribution rights to the "Dirty Dancing" films, it has naturally sparked speculation among passionate fans. Could this new project be a sequel to the beloved original? While it is widely assumed that the upcoming film will continue the story of the cult hit, no official confirmation has been made.
A Shift in Time
One intriguing detail is that the upcoming picture will be set in the 1990s, a departure from the original film's 1963 Catskills setting. This shift in time has fueled speculation that Jennifer's project may indeed be a "Dirty Dancing" sequel.
Remembering Patrick Swayze
Unfortunately, one key figure from the original film, Patrick Swayze, passed away in 2009 after a battle with pancreatic cancer. Fans are hopeful that Jennifer, who had previously expressed her reluctance to revisit the "Dirty Dancing" franchise, has had a change of heart.
The Early Career and Tragic Accident
Before "Dirty Dancing," Jennifer and Patrick had shared the screen in the 1984 film "Red Dawn." Jennifer had risen to prominence earlier by playing Matthew Broderick's sister in the box office hit "Ferris Bueller's Day Off." Interestingly, Jennifer and Matthew became close friends after meeting on stage.
However, tragedy struck just nine days before the release of "Dirty Dancing." Jennifer and Matthew were involved in a horrific accident while on holiday in Ireland. The accident claimed the lives of Anna Gallagher and Margaret Doherty, a mother and daughter, while Jennifer and Matthew suffered serious injuries.
A Painful Recovery
Matthew endured a shattered leg, a collapsed lung, and a concussion, while Jennifer suffered severe whiplash and torn ligaments in her neck. Although Broderick was found guilty of dangerous driving due to being in the wrong lane during the crash, Jennifer's life was forever changed.
A Drastic Decision
In the early 1990s, Jennifer underwent two nose surgeries, the second to correct issues caused by the first. The extreme change in her appearance led to several close friends being unable to recognize her. Jennifer described this period as feeling like she had entered witness protection or gone completely incognito.
Personal Life and Challenges
Jennifer married actor Clark Gregg in 2001 after dating several A-listers, including Michael J. Fox and Johnny Depp. Despite their history, the couple recently announced their divorce. They share one child, Stella.
A Triumph on the Dance Floor
In 2009, Jennifer appeared on "Dancing With The Stars," the American equivalent of "Strictly Come Dancing." She underwent surgery to stabilize her neck and treat her compressed spinal cord. Jennifer revealed that she had been in pain for so long that she didn't realize how much it had affected her life. She had to give up some of her favorite activities, including dancing, to avoid exacerbating the pain.
A Silver Lining
During her surgery, doctors discovered a small cancerous node on her thyroid, which was successfully removed. Since then, Jennifer has remained cancer-free. Her journey on "Dancing With The Stars" was triumphant, as she and her professional partner, Derek Hough, went on to win the 11th season of the show.
Continued Success
Jennifer's popularity on "Dancing With The Stars" led to her being selected to replace head judge Len Goodman on "Strictly Come Dancing" in 2011. She has continued to work as an actor, taking on supporting roles in films and major television series such as "House" and "Grey's Anatomy."
The Return of "Dirty Dancing"
With the announcement of a new "Dirty Dancing" film, it seems Jennifer Grey is on the verge of reestablishing herself as a major force in Hollywood. The first "Dirty Dancing" film was a massive success, grossing $218 million worldwide on a modest $5 million budget. Additionally, the original song "I've Had the Time of My Life" by Frank Previte won an Oscar and a Golden Globe.
Jennifer's potential return to her iconic role as Baby is generating excitement among fans, and she's even been nominated for a Golden Globe for her portrayal in the original film. The world eagerly awaits more news about this exciting project and Jennifer Grey's triumphant comeback.