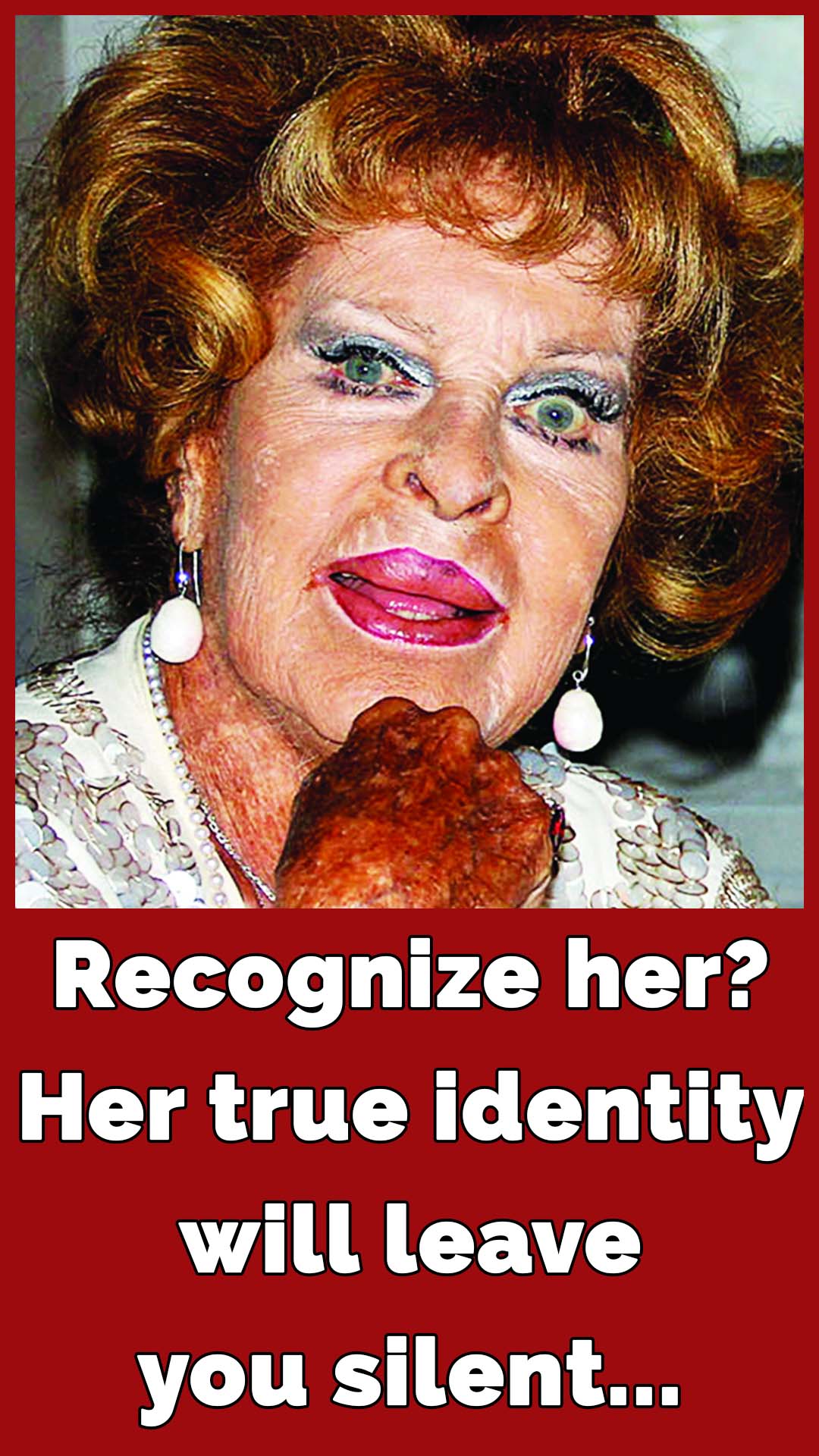 Inside the secret life of Silvana Pampanini: She was once dubbed "The Italian Marilyn Monroe"
Silvana Pampanini became a major star in the 1950s. Along with Sophia Loren, the actress put Italy on the map with regards to being a forced to be reckoned with in the film world. The actress rose to fame after appearing in a beauty contest, and by the '50s, every big American studio wanted to sign her. Ultimately, though, she refused them all, and she had one reason why…
Pampanini – who once compared herself to the divine Greta Garbo – was unlike other actress. She always went her own way and decided early on to keep her work and career within the family. While she became one of the most prominent Italian stars, her private life was a big mystery. She never married or had children, despite boasting what she described as "more suitors than headaches."
Pampanini's life was dedicated to the arts, though she gave up on her acting career relatively early. Despite living a long, and by all accounts, happy life, her time on this Earth came to a tragic ending a decade ago.
So, without further ado, let's look at the Italian diva's remarkable tale…
Becoming a famous actor or actress is a dream of many young boys and girls. Getting recognized, attaining celebrity fame, and earning vast amounts of money can make life easier, but obviously that's not the case for everyone who tries that particular career path.
The truth is, some actors that make it big aren't even that passionate about their job. It's something they're good at, so they do it, but there's plenty of things that come with being famous that some individuals simply don't like. Some high-profile performers just want to be like average people, doing everyday things and living a life far away from the glamorous Hollywood villas and premieres.
Silvana Pampanini – early life
On the other hand, others have a burning passion for acting, are great at doing their job in front of the camera, and are pursued by some of the biggest movie studios. That was the case for Italian actress Silvana Pampanini. She rose to fame in the 1940s and became one of the most beloved Italian actresses of her time. After making a name for herself in her home country she, like so many before and since, wanted to try her luck in Hollywood.
Ultimately, however, somewhere along the way Pampanini had a change of heart. Despite getting contracts from big movie studios, she declined. So why was that?
Silvana Pampanini was born in Rome, Italy, on September 25, 1925. Her family was Venetian, and from a young age, Silvana showed that she had a fantastic talent for acting and singing. Her aunt was famous soprano Rosetta Pampanini, though her parents had nothing to do with the entertainment business. Even so, Silvana remembered her childhood – and, of course, her parents – with love.
Pampanini was determined to pursue a career in opera. Encouraged by her aunt, she went on to study at the famous and historical music high school Accademia Nazionale di Santa Cecilia. It dates back to the 16th century.
"I am very attached to the memory of my parents. An amazing dad and a beautiful mom, I've never been as beautiful as my mom; dad had green eyes, and mom blue eyes like a piece of sky," Silvana recalled.
"My parents would have liked me to continue my opera career, especially my aunt Rosetta Pampanini, a very famous opera singer at the time, who was actually a cousin of my father's."
"I believe I am a rare beauty"
She added: "I had four octaves and could go from Carmen to the "Caro nome" of Rigoletto with the high E-flat.I also studied dance at the Rome Opera, I danced en pointe."
In 1946, before Pampanini even graduated, her life would be turned upside down – and never be the same again. At school, a male singing teacher had thought she was beautiful and, without her knowledge, signed Silvana up for a Miss Italia competition.
Silvana didn't win the competition at first, but that was to change.
Pampanini came second in the contest, and the public was reportedly so outraged that the organizers were forced to name both her and Rosanna Martini as winners. The Miss Italia competition gave Silvana national recognition.
Pampanini was invited to try her hand in a different branch even before leaving Accademia Nazionale di Santa Cecilia. Initially, she got roles as a voice interpreter in music films, where her voice was used as a backup for singers who didn't have the same power.
Silvana also appeared as a cover girl in several weekly magazines, and with her amazing looks – complete with large bright eyes, jet-black hair, long legs, and other eye-catching female attributes – Pampanini soon became an Italian sex symbol.
Of course, she knew that was to her advantage, and so wasn't shy in showing off her body.
"I believe I am a rare beauty; there are no other brunettes like me except for Ava Gardner," she once said.
It didn't take long before Pampanini appeared on the big screen. In 1947 she made her first film, and in the following years, got more and more work, gaining immediate popularity among Italians, as well as in France and Spain.
First work in film
She was one of the earliest, most beloved divas of Italian cinema, working with prominent directors such as Luigi Comencini and Giuseppe De Santis. For some roles, Pampanini didn't even have to audition.
At that point, her father, a professional typographer, decided to step in to help his daughter. He became Silvana's agent and assisted her in her private life.
"He doesn't trust movie producers," Silvana explained to The International News Service in 1955.
In the beginning, her father had ideas of his own, initially disapproving of her dream of becoming a movie star. But soon after, he changed his mind.
By 1951, Silvana had starred alongside Delia Scala in Carlo Campogalliani's musical comedy Bellezze in Bicicletta – Beauties on Bicycles – and as the Empress Poppea in the comedy OK Nerone.
She became the highest-paid actress in Italy, making up to eight films per year. By this point, her fame had reached all corners of the world, including South America, Egypt, and Japan.When interest from Hollywood was forthcoming, she switched out her father in favor of a trained agent.
Needless to say, Pampanini's career was headed straight for the top. She landed some roles in Hollywood, and was even dubbed "The Italian Marilyn Monroe" by the New York Mirror in 1954. Many claim she was the Italian actress who paved the way for the likes of Sophia Loren and Gina Lollobrigida.
Her beauty took the world by storm, and men appeared in their droves wanting to date her. Reportedly, she flirted with William Holden and Orson Welles, but never married. Some sources claim she even had a romantic connection to Cuban leader Fidel Castro and Egypt's King Farouk I. However, Silvana never had children or married.
Silvana Pampanini left Hollywood because of her English
"It's better to be ordered about by your papa than by a husband that keeps a lock on the front door," she explained.
Despite her worldwide fame, some things held her back.
Silvana Pampanini was very uncomfortable speaking English, especially while working. This, of course, affected her work significantly, and things could've been quite different if her confidence regarding speaking her second language had been different. In 1955, she said in an interview that she was ashamed of her English.
"My English, eet is terrible. Poor me."
Pampanini decided to leave Hollywood and continue her career making Italian films instead. She found a new audience through television, becoming a TV presenter for the 1965 show Mare contro mare and working with events and festivals.
A few years earlier, she had even tried her luck as a producer with the film Melodie a Sant'Agata. But as her parents grew older, they needed more help. Therefore, Silvana decided to put her career on pause to take care of her aging parents, and it would be many years before she returned to the entertainment industry.
In 2002 – after releasing her autobiography Scandalosomente Perbene [Shockingly Respectable] – Pampanini appeared in her last role in the television series Domenica In. Unfortunately, the show only lasted for two months.
A year later, she was nominated for the Order of Merit of the Italian Republic.
Silvana Pampanin never married or had children
As mentioned, throughout her life, Pampanini never married or had children. She was involved in several relationships, and in her autobiography, Silvana, she revealed that their true love had died due to illness.
In the 1950s, Pampanini dated Greek movie producer Ergas Morris, and he has stated that he spent around $50,000 buying her diamond necklaces and mink coats. When the relationship came to nothing, he reportedly sued her in an attempt to get his money back.
Pampanini herself claimed that he gave her "normal presents," which a producer provides to an actress who performs in a successful picture for which he was responsible.
"I could call it blackmail," Silvana said of his claims. "There are the unpleasantries which, I think, sooner or later, happen to almost all people who have achieved a certain popularity."
Silvana later retired and lived a quietlife in Rome. She was seen on several premieres and galas throughout the 2000s before passing away in 2016. She spent her final months in a hospital, attempting to recover from a complex abdominal operation and died at 90.
Pampanini's funeral took place at the Santa Croce Basilica in Rome.
Silvana Pampanini – cause of death
Less than two months after her passing, everything she owned was auctioned off to the public, from underwear to dresses. According to Italian Insider, her dresses still had fresh patches from the last vernissages she attended.
The great Italian diva Silvana Pampanini took the world by storm, but her secret private life turned her existence into a big mystery. No matter what, it's safe to say that she paved the way for other Italian actors and actresses.
"[I'm most proud of] my entire career," she once said. "Because alone, without producer husbands and screenwriter or director lovers, I conquered the world, shooting in France, America, Spain, Mexico. Well, this is my greatest pride: I don't have to thank anyone."
Silvana Pampanini truly was was one of a kind. Let's honor her legacy and share this article for everyone to read!