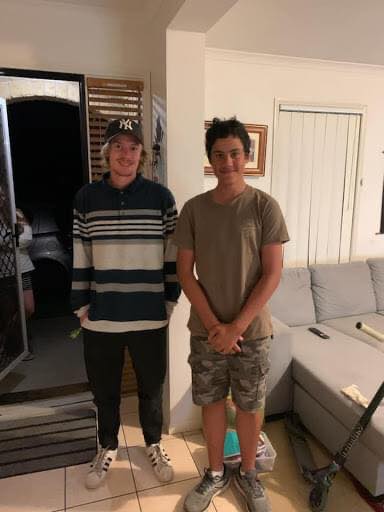 I hope he doesn't mind me sharing but….. this AWESOME guy on the left read my post on a local page about how my son (on the right) had bought a scooter one month ago and someone had stolen it from the school bike racks. My son was devastated as you would imagine! I offered a reward for the return but nothing….
then this amazing person messages me and says he wanted to gift my son his old scooter as he now has his license 
 naturally I offered him some money and he repeatedly declined and just wanted to help someone! I was completely blown away!! I couldn't be there as I am working today but to all those people out there who are helping others out, we thank you! So incredibly grateful for the kindness you have shown my 13 year old son!
Credit: Nadine Wilsher