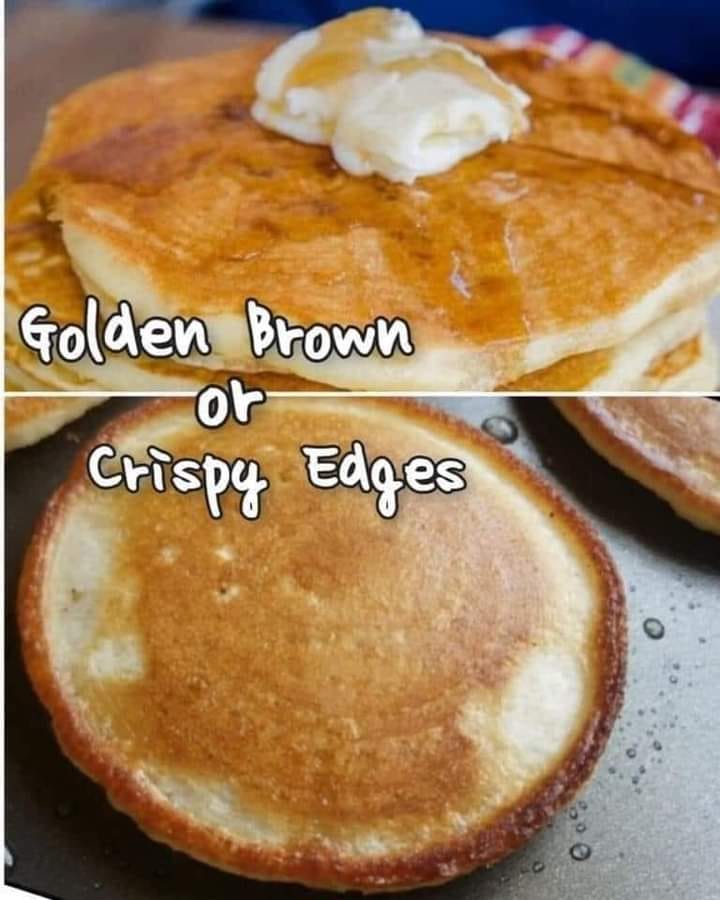 5 minutes
•Very easy
•Cheap

* Ingredients :
° 125 g flour°
35 cl of milk°
1 pinch of salt°
1 tbsp of oil°
3 eggs

* Preperation :
STEP 1
In a bowl, pour the flour into a fountain and break 3 eggs in the middle.
2ND STEP
Add them to the flour, stirring with a wooden spoon.
STEP 3
Then pour in the milk and oil, gradually diluting so as to avoid lumps.
STEP 4
If you are making sweet pancakes, add 2 tablespoons of sugar. Add a pinch of salt. Let the dough rest if possible 1 hour before using it.
STEP 5
If you want thinner pancakes, add half water and half milk.
STEP 6
If you want them lighter, replace 1 glass of milk with a glass of beer.
STEP 7
If you like them softer, incorporate 1 egg white beaten until stiff in the dough, when making the pancakes.

Enjoy !!!