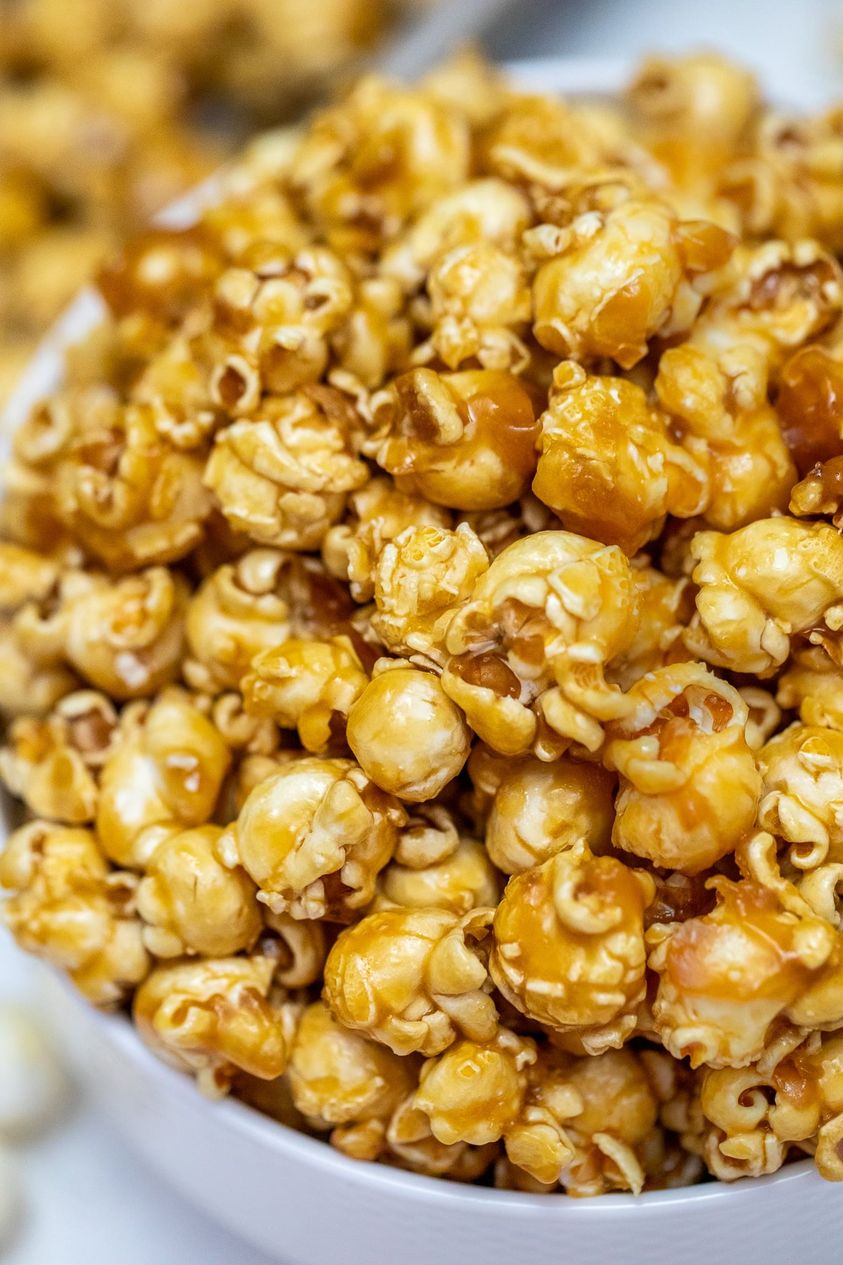 This easy-to-make caramel corn is a family favorite. You don't need corn syrup for this recipe.
We've tried a lot of recipes in search of a good, easy-to-make caramel corn that doesn't use corn syrup. We finally found one we love. This popcorn tastes amazing… as buttery and caramelized as it should be. No need for corn syrup! It couldn't be easier to do. It quickly rose on the list of the most requested foods in the family!
Start with about 10 cups of popcorn. Make sure you take out all of the unpopped kernels. You don't want to bite into one of these! We put our popcorn on the stove (you can find our directions on how to make the perfect popcorn here) but you can use a pop-up or microwave.
° 10 cups popcorn popcorn
° salt
° 1 cup butter (salted sweet cream)
° 1 cup light brown sugar
° 2 tsp. vanilla
° 1/2 tsp. Baking soda
Make popcorn.
Salt popcorn and set apart .
Melt 1 cup of butter in a medium saucepan over medium heat.
Add 1 cup of brown sugar and stir until well combined.
With constant stirring, bring the butter-sugar mixture to a boil over medium heat.
When it comes to a boil, let it cook for 5 minutes without stirring over medium heat.
Add 2 tsp. of vanilla at the 4 minute mark and stir to combine.
Keep boiling for 1 minute and then add 1/2 teaspoon baking soda.
Pour the caramel mixture over the popcorn. Use a spoon to gently fold the popcorn with the mixture until it completely covers the grains.
Cast popcorn To a cookie sheet cover with aluminum foil .
Let the popcorn cool.
Serving.
Enjoy !!!