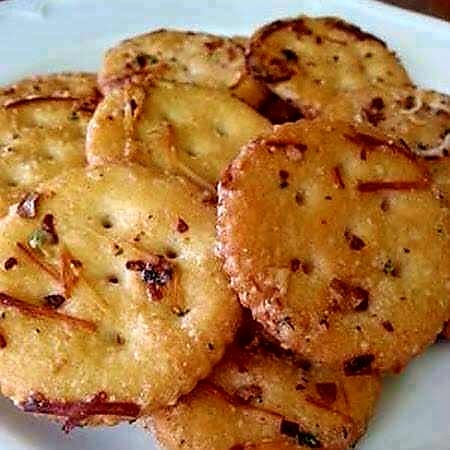 Holiday Ritz Crackers
"A nice snack over the Thanksgiving or Christmas holiday's or for any other get togethers too!"
• 1 box Ritz crackers
• 1 stick melted butter
• 1 packet Ranch dressing mix
• ¼ cup grated Parmesan cheese
• 1 TBSP red pepper flakes
• 1 tsp. garlic powder
1. Preheat oven at 300°F.
2. In a bowl toss box of Ritz crackers with all 5 ingredients.
3. Place crackers on a greased baking/cookie sheet and bake for 15 minutes.
Geoff's Notes:
– You can use oyster crackers too.
– For less spiciness, use only 1/2 TBSP of red pepper flakes or omit altogether.
– If you want you could spread some herbed cream cheese on each of the Ritz crackers once they've cooled down after taking them out of the oven.