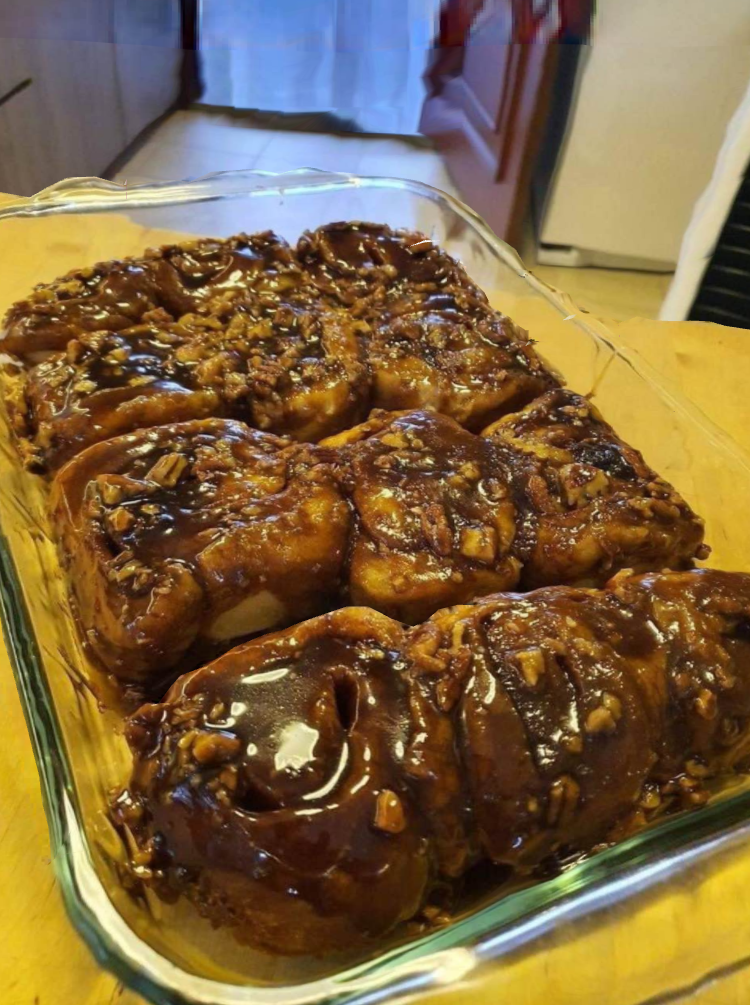 Cinnamon Rolls Are Great. But Cinnamon Rolls With, Pecans And Hennessey Glaze Are Better.
INGREDIENTS
4 tablespoons unsalted butter
2/3 cups whole milk
1 teaspoon freshly grated orange zest
3 cups all-purpose flour
1 packet (2 1/4 teaspoon) active dry yeast
1/2 cup brown sugar
1/2 teaspoon cinnamon
1/2 teaspoon fine sea salt
1 large egg
Topping:
3/4 cup brown sugar
2 tablespoons Hennessey
2 tablespoons unsalted butter
1 teaspoon vanilla
1 cup powdered sugar
1/2 cup chopped pecans, toasted
INSTRUCTIONS
In a saucepan, melt the butter. Remove from heat and add milk to warm.
In a separate bowl, whisk together the flour, yeast, brown sugar, cinnamon and salt. On low speed, add the flour mixture to combine. Beat in egg, then beat until dough comes together. Switch to a dough hook attachment and beat on medium speed until dough forms a ball. If dough is too sticky, add more flour 1 tablespoon at a time.