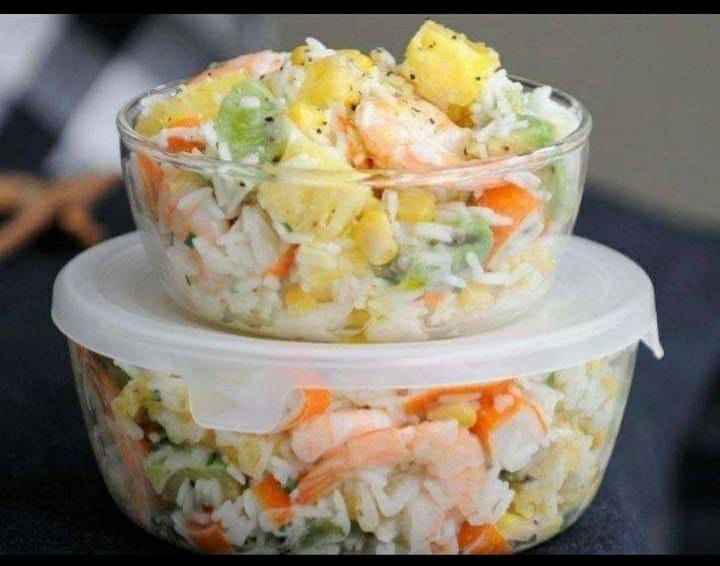 Ingredients :
Rice: 150g
Kiwi: 1
Pineapple: 200g
Cooked prawns: 200 g
Small box of corn: 1
Surimi sticks: 8
Cider vinegar: 1 tbsp. soup
Oil: 3 tbsp. soup
Salt
Pepper
Preperation :
STEP 1
Cook the rice in salted boiling water for 10 minutes then drain and leave to cool.
2ND STEP
Peel the kiwi then cut it into cubes. Drain the corn.
STEP 3
Cut the pineapple and surimi into cubes.
STEP 4
Pour the vinegar into a bowl and dilute with salt and pepper.
STEP 5
Whisk with the oil then add the rice, the diced kiwi and pineapple, the prawns, the surimi and the corn.
STEP 6
Mix and serve.
Tips:
You can replace the surimi with mussels and prepare the salad with semi-complete rice.
Enjoy !!!