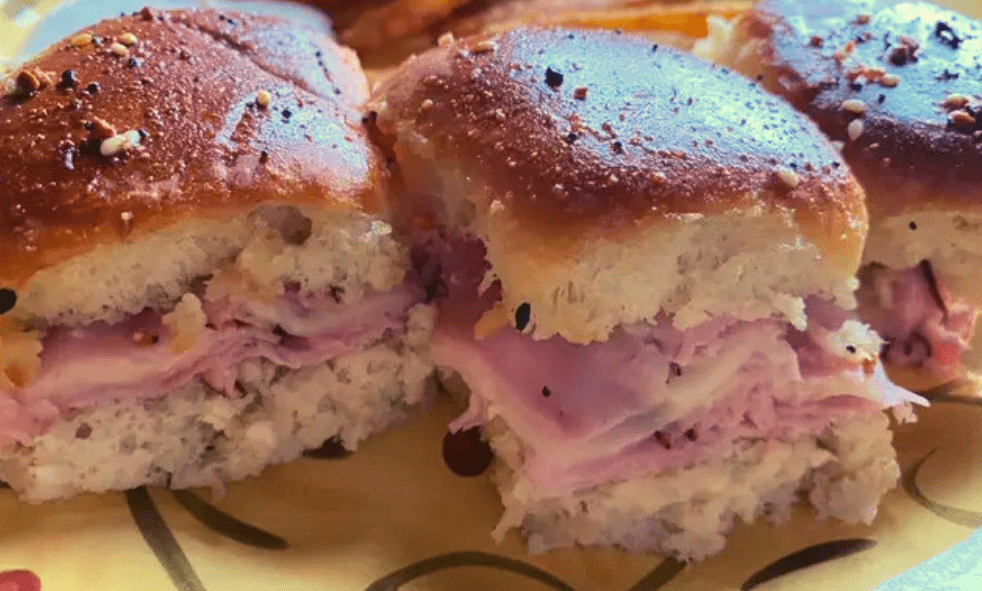 Hawaian Ham and Chees Slider
Ingredients:
3/4 cup melted Butter
1 tbsp Dijon Mustard
1 tsp Worcestershire Sauce
1 tsp Brown Sugar
1 tbsp Poppy Seeds
2 tsp Dried Minced Onion
12 King's Hawaiian Dinner Rolls
9 oz thin sliced Deli Ham
8 oz thin sliced Swiss Cheese (i use provolone or mozzarella
Direction :
Preheat oven to 350.
Grease the baking dish by 9×13 inches.
Mix butter, mustard, Worcestershire sauce, brown sugar, poppy seeds, and dried onions
Cut the buns into slices to make sandwiches. Remove the tops and move them apart.
Place the bottom pieces in a prepared baking dish.
Place the pork on the buns. Cover the pork with Swiss cheese.