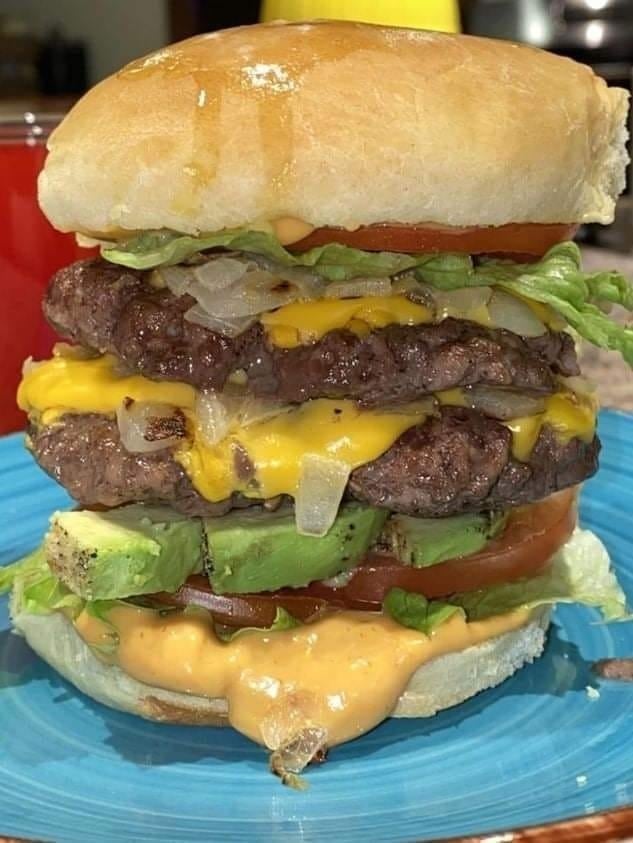 For tender meat, mix it with 3 tbsp. Dry bread crumbs. You can also flavor it with finely chopped herbs, a small clove of grated garlic, grated Parmesan cheese, and spices…
°4 hamburger buns 500gm chopped steak 8 salad leaves.
°1 large ripe but firm tomato
°1 onion.
° Ketchup.
°2 tablespoons (tablespoons) of peanut oil, salt, pepper
French fries :
°1,2 kg of potatoes: penti, charlotte, samba …
°2 tablespoons (tablespoons) of peanut oil
°salt
Prepare the french fries. Turn on the oven to 210 ° C (the seventh). Peel the potatoes, wash them and cut them into French fries as per your taste. Put them in a bowl with oil and wrap them well.
Spread parchment paper on a baking tray and arrange the potatoes in a single layer. Place in the oven and leave for about 30 minutes, turning once, until golden brown.
Rinse and juice the salad. Cut the tomatoes into 4 slices. Cut the peeled onions into rings.
Make burgers. Salt the meat with pepper and divide into 4 plates. Cut the cakes in half and put them in the oven.
Brown the burgers in the oil in a skillet, 2 to 4 minutes per side.
Place the salad and ketchup on the surface of the bread. Place the burgers on top, then the tomato and onion slices. Season with salt and pepper and place another half of the loaves on top.
Serve hot with potatoes and serve with ketchup, mayonnaise, and more.
Enjoy !!!