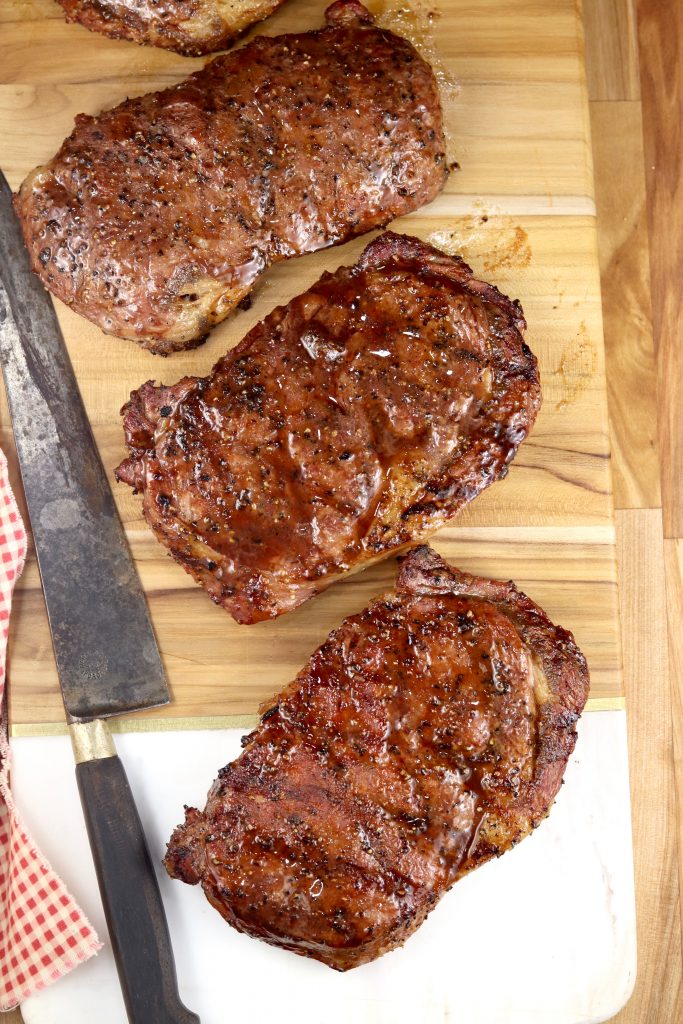 INGREDIENTS
4 ribeye steaks
2 tablespoons olive oil
¼ cup brown sugar
2 tablespoons granulated garlic
1 tablespoon smoked paprika
1 tablespoon kosher salt
1 tablespoon black pepper
1 teaspoon dry mustard
INSTRUCTIONS
Set steaks out to come to room temperature about 30 minutes before grilling.
Make the rub by combining brown sugar, garlic, smoked paprika, salt, pepper and dry mustard together.
Drizzle olive oil over steaks and sprinkle with rub on both sides.
Prepare a grill fire to about 400° with pecan or hickory wood for smoke flavor.
Sear steaks over direct fire for about 2 minutes. Flip steaks and move to indirect heat.
Continue to cook for until internal temperature reaches desired doneness.
Remove from grill and allow to rest 10 minutes before serving.
NOTES
Rare: 130°, Medium Rare: 140°, Medium: 155°, Well Done: 165°