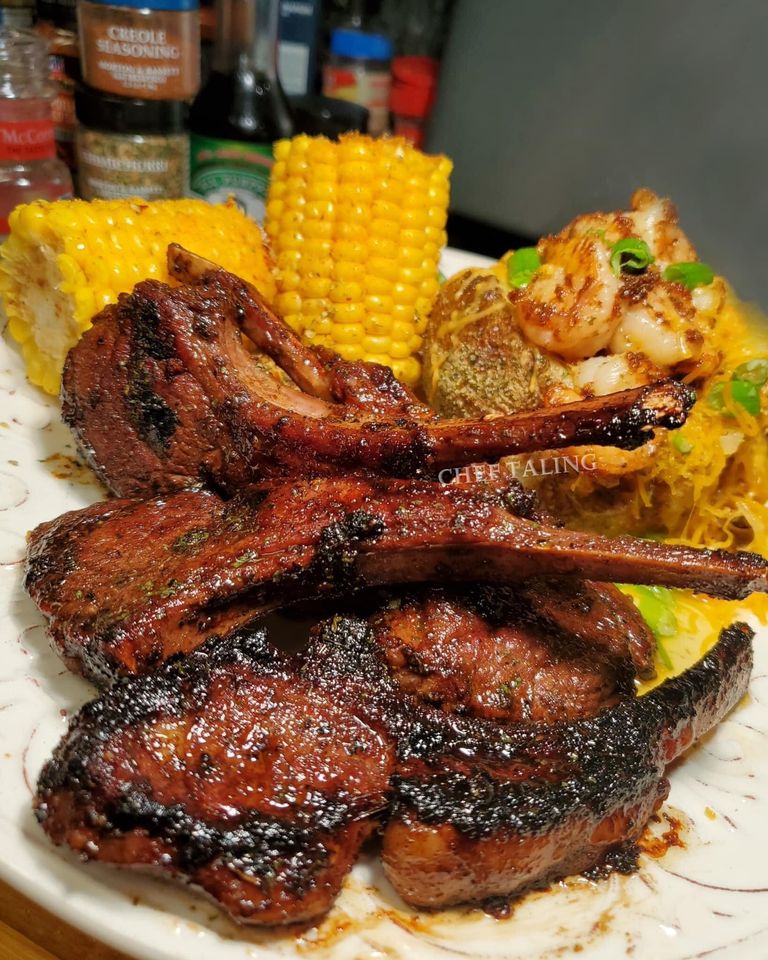 Grilled Lamb & Almonds Shrimp Roast Potato & Creole
+4 servings
4 Andouille sausages, chop
1 pound (455 g) shrimp, peeled and deveined
4 red potatoes, cut to quarters
2 pieces of corn, quarters
2 tsp olive oil, divided
1 tsp butter, cubed
4 cloves minced garlic
Cajun seasoning mix
2 tsp garlic powder
2 and a half teaspoons paprika
1 tsp dried oregano
1 tsp onion powder
1 tsp dried thyme
1 teaspoon red pepper flakes
1 tsp cayenne pepper
2 teaspoons salt
1 teaspoon pepper
my choice
Chopped fresh parsley
lemon wedge for garnish
Preheat oven to 375°F (190°C).
In bowl, combine the ingredients for Cajun seasoning mix and stir to combined.
In baking dish, mix potatoes, corn, 2 garlic cloves, 1 tsp oil, and 1/2 tsp Cajun seasoning mixture.
Mix until vegetables are equally covered with the spice mixture. Put butter on top.
Baking for 25 minutes.
In bowl, combine sausage, shrimp, garlic, oil, and ½ tablespoon of allspice mix. Save the remaining season mix for future recipes.
Mix well.
Adding sausage also shrimp in same baking dish as the corn and potatoes.
Bake for other 15 minutes.
Put freshly parsley on top. Serving with lemon slices & beer!
Enjoy !!!