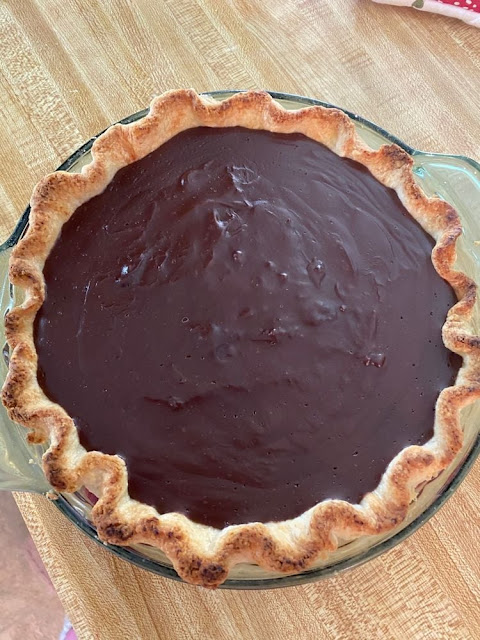 Discover Grandma's Chocolate Pie recipe. This pie is easy to prepare and has an incomparable taste, anyone can make it, even children!
* Ingredients
+chocolate
° Dark chocolate 200 gm
° shortbread 1
° fresh cream 300 gm
° eggs 4
° sugar 125 g
* Preparation
1
Put the shortbread dough in the pie plate. Prick the bottom with a fork, cover with aluminum foil and cook for 10 minutes at 220 ° C. Remove the aluminum foil and cook for 3 minutes.
2 Melt the chocolate with 3 tablespoons of water over very low heat.
3
Combine melted chocolate, sugar, fresh cream and eggs.
4
Pour this mixture over the pre-cooked tart crust.
to end
Bake at 200°C for 25 minutes. Let it cool before taking it apart. Garnish with chocolate crusts if needed
Enjoy !