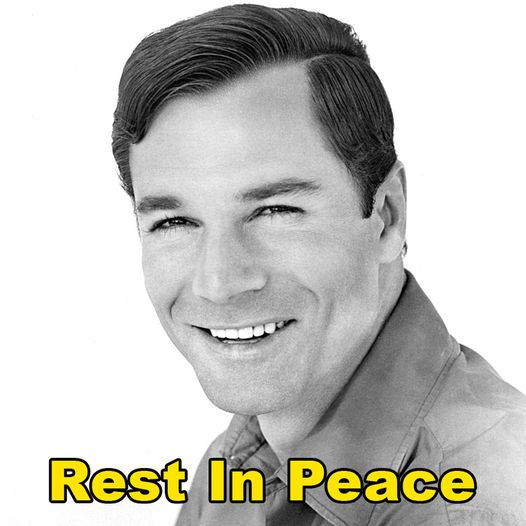 George Maharis, 'Route 66' and 'Fantasy Island' actor Dead at 94 – rest in peace
Death is an unfortunate part of life that everyone must, unfortunately, deal with. This month has taken away some majorly loved celebrities. Now, the news of beloved actor George Maharis is devastating to all those who loved him.
Keep reading to learn more about the actor and his life.
George Maharis was perhaps best known for his role in Route 66 and Fantasy Island. The actor was loved by millions across the world for his broodish good looks and charm.
In his twilight years, his long-time friend Marc Bahan became his caretaker and it was Bahan who announced his dear friend's death on Facebook.
"George Maharis passed away on Wednesday, May 25. George is well known for his stardom in route 66, stage productions, singing, artist, and above all a great guy would do anything for anyone. My dear friend, you'll be terribly missed," Bahan wrote in his post.
Maharis played the famous role of Buz Murdock on Route 66. The actor rose to prominence with his portrayal of the role. He starred in the show for the first three seasons, and it earned him a Primetime Emmy Award nomination for Outstanding Continued Performance by an Actor in a Leading Role in a Series.
The actor was born and raised in Astoria, Queens. He served in the U.S. Marines for 18 months before he embarked on his career in entertainment. His first break in the industry was in 1958 with a role in an off-Broadway play by Jean Genet called Deathwatch.
His first film role came soon after in 1960 as a freedom fighter in Exodus. The actor's television career also took off after he was featured in the soap opera Search for Tomorrow before he was cast in Naked City.
Route 66 was a spin-off for Naked City and launched Maharis' career. He played the role of Buz for three seasons before he was forced to leave CBS production in 1962 due to health issues. At the time the actor was hospitalized with hepatitis.
Maharis' other acting credits included Quick Before It Melts (1964) Sylvia (1965), A Covenant with Death (1967) and The Happening (1967).
In the 1970s, the actor again revived his television career and appeared in The Most Deadly Game, Mission: Impossible, and Fantasy Island.
The actor passed away after having lived an eventful life. We are keeping his friends and family in our thoughts and request for you to do the same.
Share this piece with other fans of the actor so they can also mourn his passing.