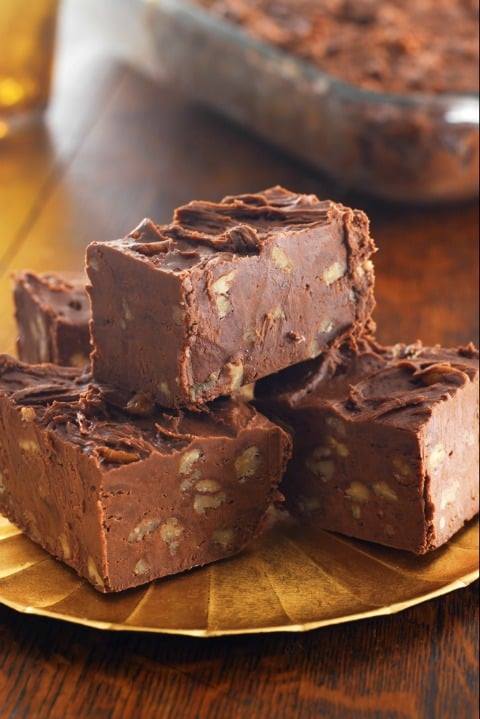 FUDGE RECIPE
Ingredients:
4 1/2 c. sugar
Pinch salt
14 1/2 oz. evaporated milk
1 stick butter
2 t. vanilla
12 oz. chocolate chips
12 oz. (3 bars) German sweet chocolate
1 pint (2 jars, 7oz. each) marshmallow creme
2 c. chopped nuts

Instructions:
Combine sugar, salt, butter and milk and bring to a boil. Boil for 6 minutes or until a candy thermometer reads 234 degrees (soft ball stage).
Mix the chocolate chips, German sweet chocolate, marshmallow creme, nuts, and vanilla in a large bowl.
Pour the boiling syrup over ingredients in the bowl. Beat until the chocolate is melted and pour into a greased 9×13 pan or you can also put in a greased jelly roll pan.
Let stand a few hours before cutting.