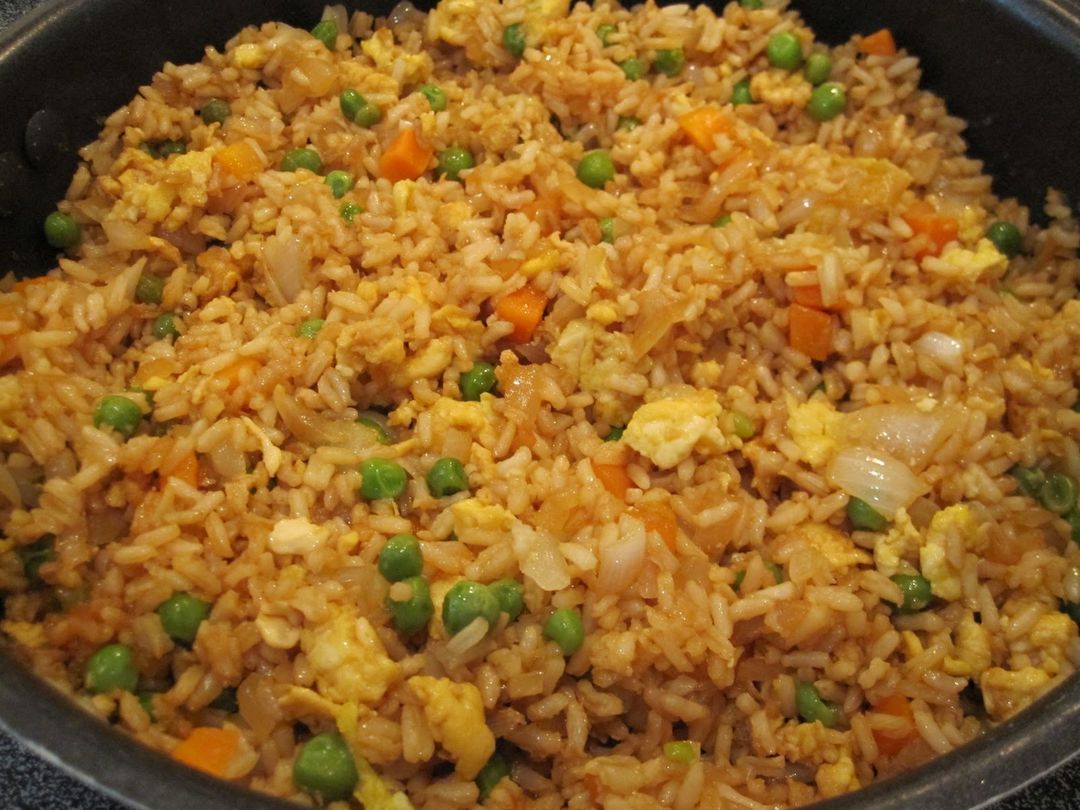 Fried rice, delicious and delicious, to accompany meat and fish in Chinese style, a real pleasure, easy to prepare.
+4 people
° 250gm cooked rice
° 2 scrambled eggs
° 2 tbsp. to s. light/brown soy sauce
° spring onion
° 1 c. to s. Vegetable oil
° A drop of sesame oil
Preparation: 5 minutes
Cooking: 10 minutes
1
Start by beating the eggs. Pour a little oil into a frying pan, add eggs and mix by breaking the omelette into small pieces, then add the cooked rice.
2
Add soy sauce and keep mixing well. Cut a fresh onion or green onion into slices. Turn off the heat, add the green onions, mix and add the sesame oil. serve.
Enjoy !!!