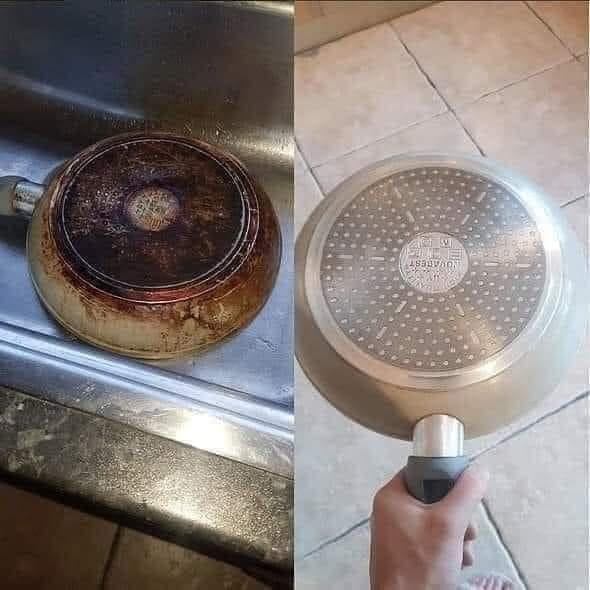 FOR THOSE WHO ASKED ME HOW I DID IT!
I boiled 1 litre of distilled water, added 2 parts of white vinegar, 1 part of baking soda. Two cups of Coca-Cola, a dishwasher tablet, and half a lemon. Swirled it for 3 minutes, placed it in the pan i left the solution in the pan for 45 minutes, then added a little chlorine in to the mixture.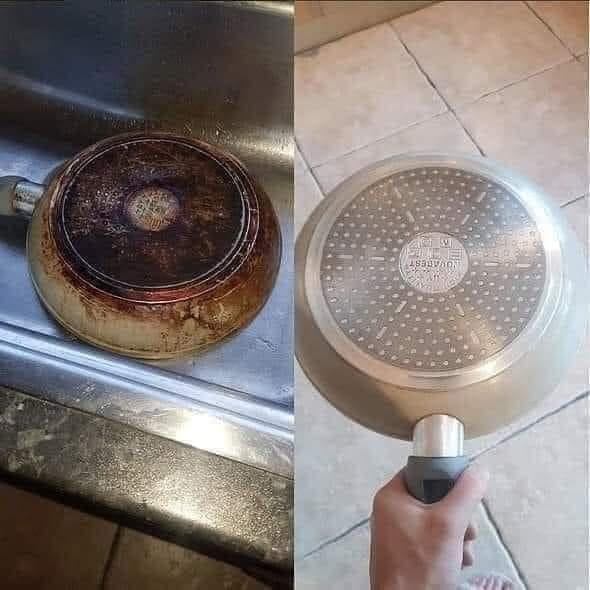 I then brushed it with the other halfs toothbrush and left the solution for 25 more minutes. then i Placed it in the dishwasher for 34 minutes with muriatic acid, I rinsed it and it still looked exactly the same so I went and bought a new One .