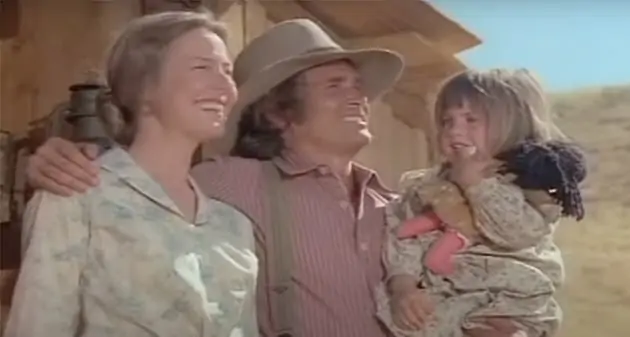 Fierce argument between Michael Landon and Karen Grassle
In the annals of television history, "Little House on the Prairie" stands as a beloved classic, and the character of Caroline Ingalls, portrayed by Karen Grassle, has left an indelible mark on the hearts of fans. While most actors have fond memories of the camaraderie on set, Karen Grassle's experience behind the scenes was marked by a fierce argument that rocked the production.
The Legendary Status of "Little House on the Prairie"
"Little House on the Prairie" first graced our screens in 1974 and quickly became a cultural phenomenon, captivating audiences in over a hundred countries worldwide. The show not only provided heartwarming entertainment but also offered a plethora of opportunities to its talented cast.
The Legacy of Michael Landon
Michael Landon, an iconic figure in the world of television, played a pivotal role in the series. His untimely passing in 1991 left a void in the hearts of fans, but his legacy lives on whenever "Little House on the Prairie" is mentioned.
Karen Grassle: A Versatile Talent
Born in 1942, Karen Grassle had already established herself as an artist of note before joining the cast of "Little House on the Prairie." After graduating from the University of California, she pursued her passion for acting by studying at The Royal Academy of Dramatic Arts in London. Returning to the United States, she embarked on a journey to stardom.
The Fortuitous Turn of Events
Karen Grassle's path to the role of Caroline Ingalls was a twist of fate. Initially slated for another project, her journey took an unexpected turn when a flight delay to Los Angeles prompted her agency to suggest auditioning for the television series alongside Michael Landon. Despite not being an avid television viewer, Karen decided to take the plunge.
The Audition That Sealed the Deal
During her audition for the role of Caroline Ingalls, Karen found herself as the last applicant standing. Casting agents, exhausted from numerous auditions, were captivated by her performance after just a few lines of dialogue. This spontaneous decision to offer her the role showcased the immediate confidence in her ability to portray Caroline Ingalls convincingly.
The Inspiration Behind Caroline Ingalls
Karen Grassle's decision to base her character on her own mother proved to be a masterstroke. It added depth and authenticity to her portrayal of Caroline, a character cherished by fans worldwide.
The Contract Renegotiation Debate
While the filming process was marked by fun and camaraderie, Karen Grassle's contribution to the show's success triggered a passionate debate between her and Michael Landon regarding contract renegotiations. Unfortunately, this disagreement strained their relationship, and it remained undisclosed to the public eye. However, Cindy Landon, Michael's widow, revealed that they had reconciled over the phone before his passing.
Michael Landon: A Dedicated Professional
Contrary to the public image of Michael Landon as a solemn figure, Cindy Landon paints a different picture. She attests to his genuine enjoyment of his work, his constant return home with a smile, and his dedication as a parent.
A Set Filled with Positivity
Michael Landon's dedication to creating a positive and inclusive set environment left a lasting impact on the entire cast and crew. Actors like Dean Butler, who portrayed Almanzo Wilder, fondly remember him as a consummate professional. Michael's commitment to ensuring that everyone could spend time with their families after work fostered a harmonious atmosphere.
In retrospect, "Little House on the Prairie" remains a cherished part of television history. Behind the scenes, the arguments and disagreements were overshadowed by the dedication and passion of its cast, particularly Karen Grassle and Michael Landon, who left an enduring legacy.