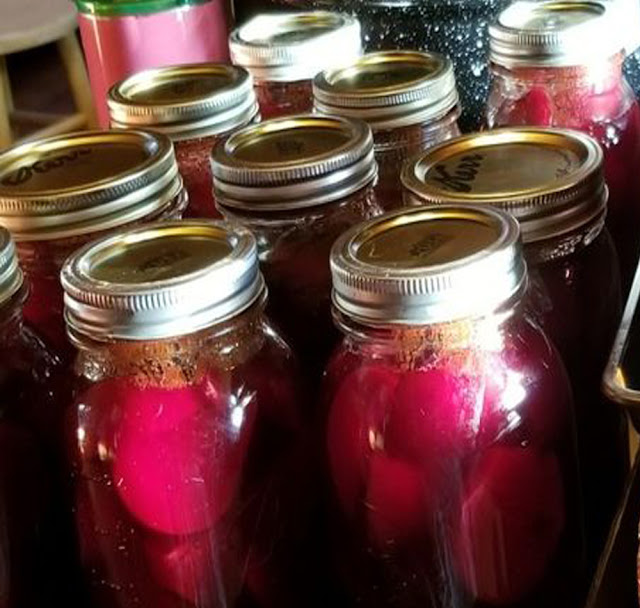 EASY HOMEMADE PICKLED BEETS
For me, homemade pickled beets are an essential thing in my home. While so many people turn their noses at them, they are becoming quite a modern trend in the food world, especially in healthy food. Thanks to their nutritious values, they are simply outstanding pickled. Pickled jars at farmers' markets and fine grocers are delicious, but can be pricey yikes! So why not make your own homemade pickled beets at home? Using only this very easy and simple recipe, you make some real old fashioned pickle. These are perfect on any relish tray or added to your favorite salad!
INGREDIENTS:
8 medium fresh beets
1 cup vinegar
1/2 cup sugar
1-1/2 teaspoons whole cloves
1-1/2 teaspoons whole allspice
1/2 teaspoon salt

INSTRUCTIONS:

1 ) Scrub beets and trim tops to 1 in. Place in a Dutch oven; add water to cover. Bring to a boil. Reduce heat; simmer, covered, 25-30 minutes or until tender.

1 ) Since beets vary in size, they may take varying times to cook. Remove them individually as needed. When cooked, drain (remove from water), let cool, and Peel beets and slice; place in a bowl and set aside.