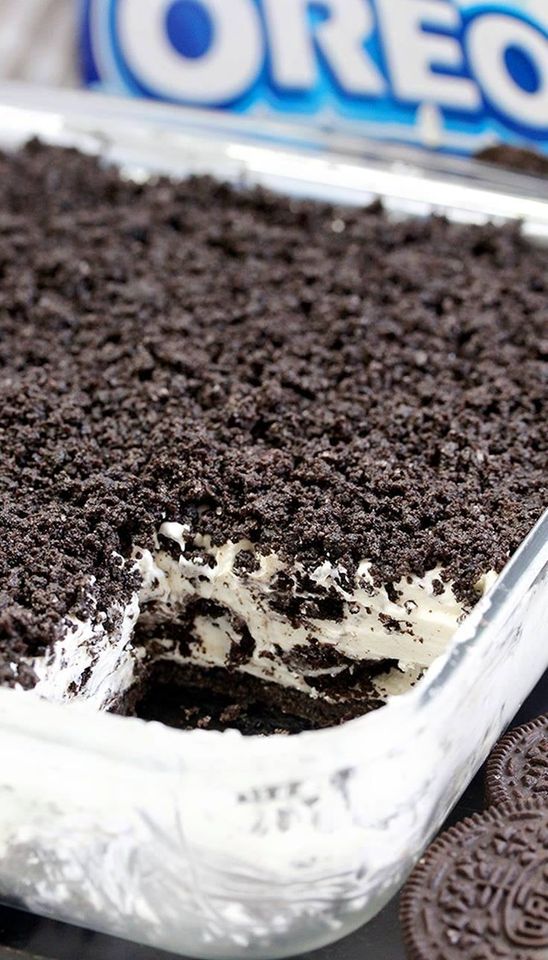 This Oreo ice cream cake is the perfect no-bake dessert during the warm summer months. Best of all, it only requires 5 simple store-bought ingredients!
This simple and sweet dessert is the go-to for summer! And if you like cookies and cream, you should try it. For more Oreo quality, you may also like Dirt Cake and Oreo Pudding Cake.
But even though we're used to them, we still want lots of sweet treats to help us survive them!
One of our favorites is the Ice Cream Cake, especially today the Oreo Cream and Cookie Ice Cream Cake.
Ice cream cake is delicious and easy to prepare. If you've tried Dirt Cake and liked Oreos, I think you'll love this one too. The recipe reminded me of a Dirt Cake with all the Oreos, making it really familiar and really delicious….and perfect for keeping us cool in the hot Arizona heat.
* Ingredients :
° 1/4 cup melted butter°
1 package (14.3 ounces) Oreos, finely ground °
1/3 gallon ice cream°
1/2 cup hot fudge sauce
* Instructions :
Combine melted butter and Oreo crumbs in a small bowl until well blended.
Squeeze only on half of crumbs into a 9 * 13 skillet. Putting it in freezer.