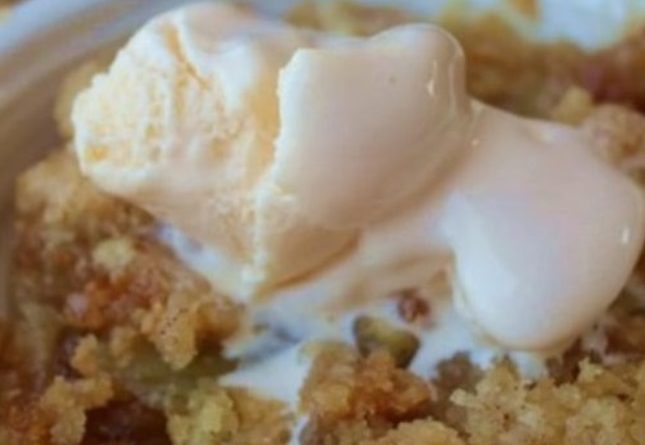 Easy Caramel Apple Cobbler Dump Cake Recipe!!!
This caramel apple dump cake is made with only canned apple pie filling, packaged yellow cake mix, caramel bits, and butter if you are looking for simple dessert recipes for your family this fall! That seems too easy to be real, I know, but not only is it amazingly easy, but it's also the best darn apple dessert you'll ever enjoy.To Make this Recipe You' Will Need the following ingredients:
Ingredients
2 (21 ounce) cans apple pie filling
1/2 (11 ounce) bag caramel bits (found in the baking section by the chocolate chips)
1 (15 ounce) box yellow cake mix
1 cup melted butter (2 sticks)
Instructions
Preheat your oven to 350 degrees and grease a 9×13 baking dish with non-stick spray.
Spread both cans of apple pie filling onto the bottom of your prepared dish.
Sprinkle about half of the bag of caramel bits evenly over the top of the pie filling.
Evenly distribute the dry cake mix over top.
Pour the melted butter evenly over the cake mix covering as much of it as you can.
Bake uncovered in the center rack for 30-40 minutes or until the buttery cake mix turns a deep golden brown.
Allow it to cool for about 5 minutes and then serve warm with vanilla ice cream.