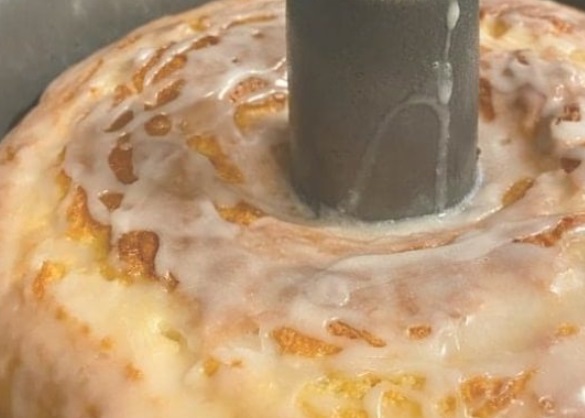 This is a tried and true recipe !! if you want to satisfy your sweet tooth, you cannot go wrong here. This is the way my Mother always made, jut give a shot it won't fail you !
A recipe that comes from my grandmother: a white cake prepared with a lemon-lime soft drink. An original, simple, and good dessert.Simple and easy ! My whole family loves this recipe so much. If it were for them, I'd be making this every day! Give it a shot, you'll love it!To Make this Recipe You' Will Need the following ingredients:
Ingredients
For the cake:
3 cups of sugar
1 1/2 cups butter, softened
5 eggs
3 cups all-purpose flour, sifted
2 tablespoons lemon extract
1 cup of 7 Up®
For the glaze:
1 cup sifted powdered sugar
1/4 cup of milk
1/2 teaspoon vanilla extract
Preparation
Preheat oven to 325°F (165°C). Generously grease a chimney mold.
Beat the sugar with the butter with electric beaters until smooth. Beat in eggs, one at a time, beating well after each addition. Gradually stir in the flour, then the lemon extract and soft drink. Transfer the batter to the pan.
Bake until a toothpick inserted into the cake comes out clean, about 75 minutes. Unmould as soon as it comes out of the oven.
Beat the powdered sugar with the milk and vanilla extract until smooth. Pour over the hot cake.