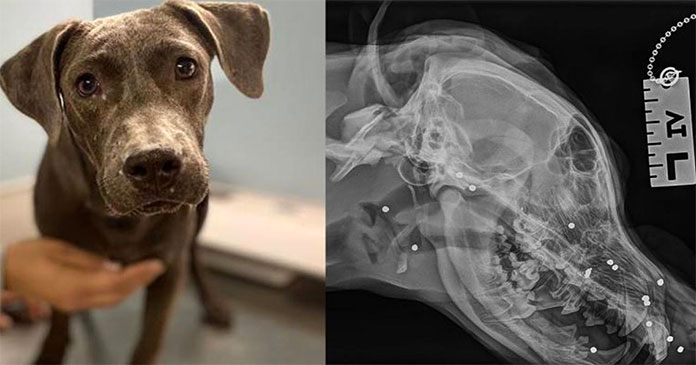 Dog who was hit by car and shot 70 times finds a loving forever home
Some dogs have to suffer a lot in their life. Their life becomes synonym to misery and sadness. After suffering this much pain, the only wish they ever had was to find a loving home for themselves. The home they could call their own.
Now here we are to going to relate a story of the pup who suffered immense pain in the past but now with the grace of God he was finding a forever home. Last year in November, an 8-month-old dog came to the San Antonio Humane Society.
On examining the dog, the vets found that the dog was not only hit by the car but also shot many times with a shotgun. She was shot 70 times by the shotgun and that is very upsetting.
The dog was named Tammi and the vets made sure to provide all the help required by her. She underwent specialized surgery to repair a pelvis fracture and to make her move. After the surgery, she rested for a month and she recovered well and she looked much stronger.
So now the main challenge was to find Tammi a loving home. Tammi needed a fun-loving and caring home. As she had suffered a lot still she is very sweet.
She needs an active family as she is young. Fortunately soon she found many admirers as people loved her story of survival. And she found a loving home also.
According to Tammi's new mom, she was instantly drawn towards her and she liked her a lot and decided to adopt her. After her adoption, Tammi had adjusted very well to her new home.
At the shelter she was shy but at her new home, she was different. She was very excited. Her new family is glad to have her.
The Humane Society was very happy that Tammi found a new home and she is finally happy. It is indeed great news that Tammi found a new house. We wish that she finds the happiness that she deserves.