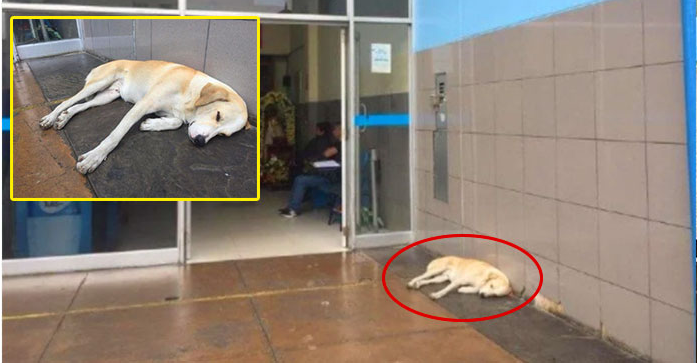 Dog waited for his owner at the hospital door, not knowing that he has gone forever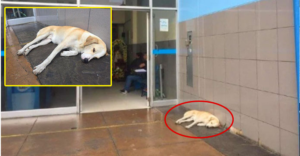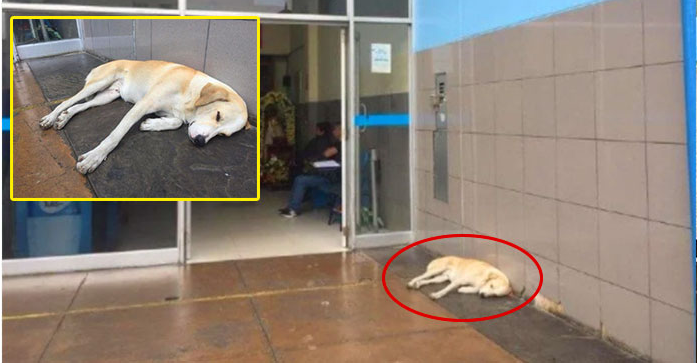 There is no animal as faithful as the dog. His faithfulness has no expiration date. For a dog, his parent is the most important thing. It does not matter to them if they stop seeing their owner for hours or days. They still have hope.
The same hope made this poor dog waiting for his owner outside the hospital door. The puppy expected his father to come out of the hospital door and hug him.
But unfortunately, his parent passed away, but the loyal companion was not ready to go away from the compound. This happened outside EsSalud Suarez Angamos Hospital in Peru.
At first, the hospital staff believed that it had been just another little street dog. But later it was found that the dog was the pet of the person who had passed away. No one knew how to inform the furry boy that his father died.
Ramese, the dog last saw his owner in the hospital. Seeing the plight of the dog, a nurse named Leona Morris decided to find a home for him. She did not want the dog to be homeless.
Then a kind couple Magaly Periche and Carlos Zelada decided to adopt the dog. According to Magaly, when she learned his owner died, they decided to adopt the dog.
As they went into the hospital, they were informed that some one has taken the dog to be dumped somewhere and nobody knew where.
The family went to search Ramese, and after hours of searching, somebody informed them where the dog was. He was near a restaurant and begging for food. As he did not know Magaly or Carlos, he didn't trust them.
So at last they were able to convince the dog and win his confidence. Ramese was a docile and playful puppy.
He accepted his new family with their two dogs. It was a blessing for him. He is really happy with his new family.