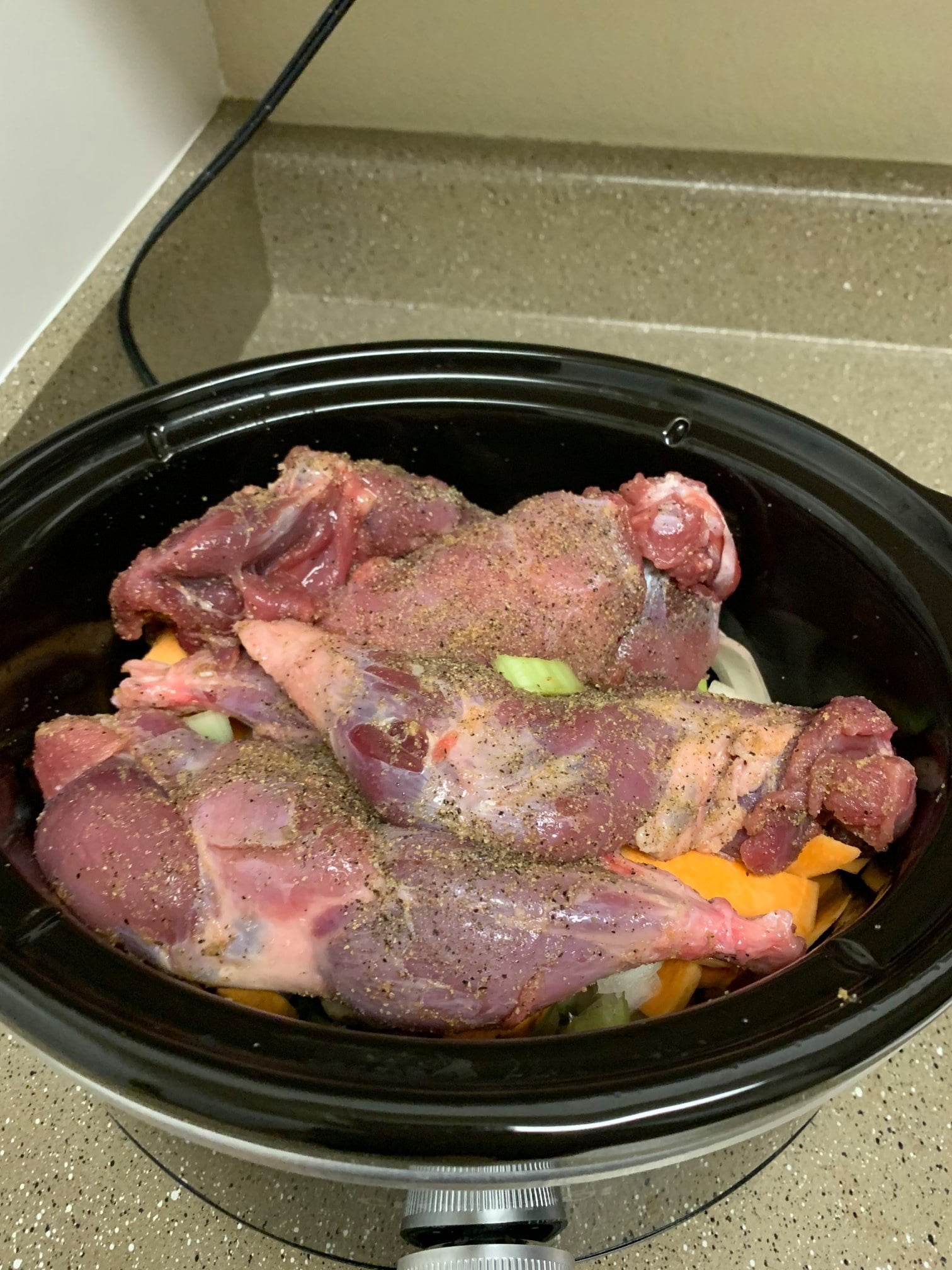 CROCK-POT NUTRIA RECIPE
1 big ol' fat Nutria
1 small onion, sliced thin like dat
1 tomato, cut into big wedges, sha
2 potatoes, sliced thin-thin
2 carrots, sliced thin-thin
8 mirliton

1/2 cup box wine
1 cup swamp water
2 teaspoons chopped garlic
Salt and pepper to taste
1 teaspoon of Beazell's Cajun Seasoning
1 cup demi-glace (optional)
Layer onion, tomato, potatoes, carrots and mirliton in ya crockpot. Season nutria with salt, pepper and garlic, and place nutria over vegetables. Add box wine and water, set crock-pot on low and let cook until meat is tender (approximately 1-1/2 hours). Garnish with vegetables and demi-glace. Makes four servings!
Please see Nutria for Human Consumption for more delicious nutria recipes including: smothered nutria, nutria chili, nutria pot pie, nutria ratatouille, nutria and andouille gumbo, nutria sliders, nutria sauce piquante, nutria etouffee, etc. Bone apple tea!